Fun Run
On September 25 , the Moldovan capital will host the 7th edition of the Chisinau International Marathon. A lot of pleasant surprises are in store for the participants this year. One of the funniest and most spectacular surprises will be the mass run Fun Run. Despite the fact that the Fun Run is traditionally held as part of the Chisinau Marathon, this year the race promises to be the most large scale.
We invite everyone to participate in Fun Run. You will have the opportunity to run 1.5 km along the central streets of the capital with friends and family, as well as thousands of runners and sports enthusiasts.
The course is as follows:
– Fun Run (1,5 km): Start (the Great National Assembly Square) — Ștefan cel Mare bd — V. Alexandri str. — 31 August str. — Bănulescu Bodoni str. — Finish.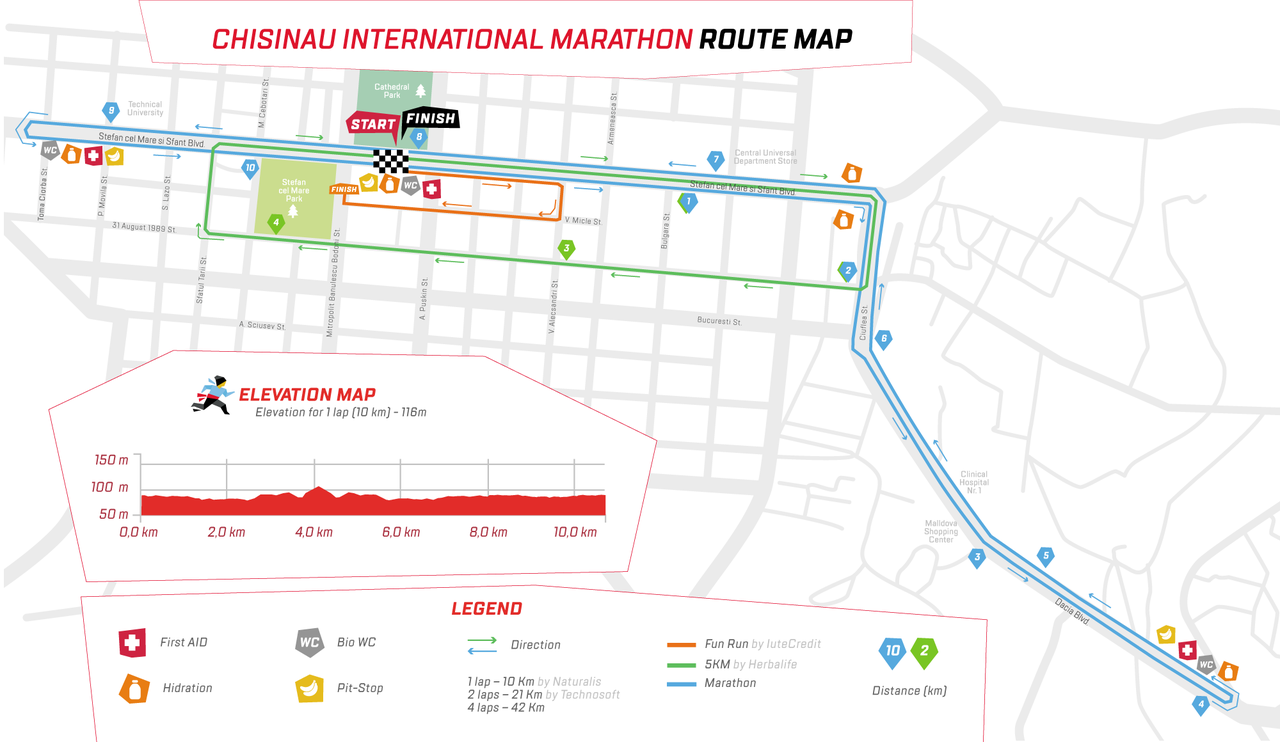 Participation in Fun Run is completely free. Each Fun Run participant, who managed to register at the official website of the event, has a chance to get a branded T-shirt with the symbols of the sixth Chisinau International Marathon.
If you want to participate in the competitive part of the fifth International Chisinau Marathon, it's not too late to register. Hurry up, as the number of slots is limited! For more details, please visit marathon.md.