Sporter Corporate Run. The company KPMG Moldova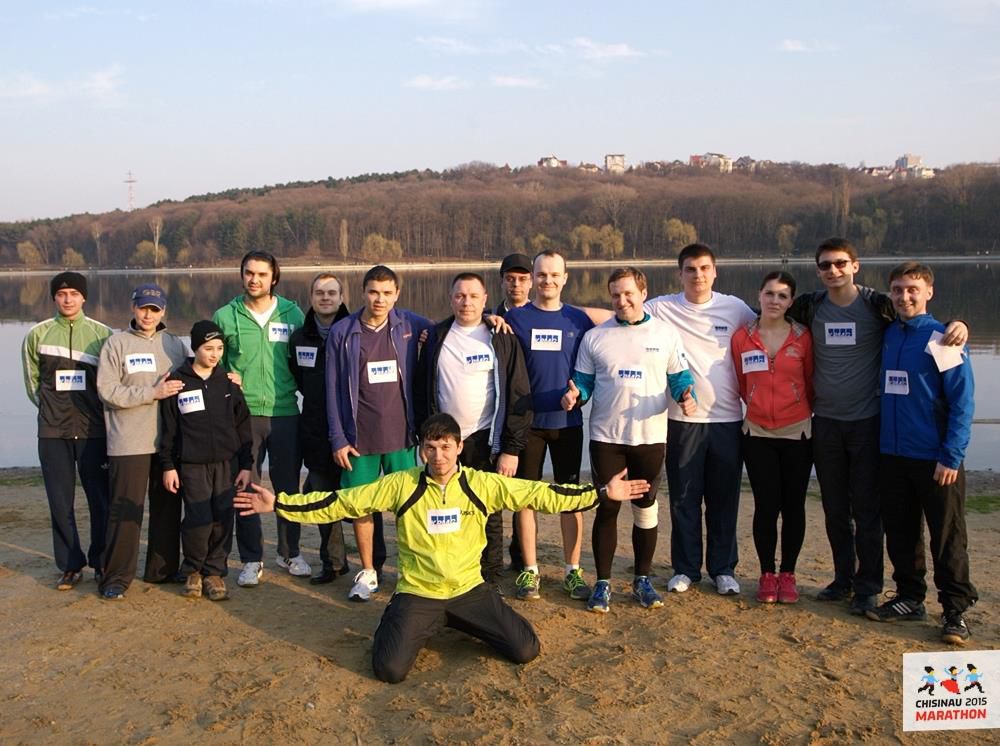 Do you want to inculcate the spirit of sportsmanship in your company? Sign up for the corporate training program offered by the running club Sporter Run.
It's never too late to start. And if you start right now, on April 26, 2015 your team will be able to participate in the 10 km race held within the framework of the first Chisinau International Marathon. And maybe your company will be awarded the title of "Best Sports Team of Moldova".
For more information about corporate training, please contact us at +373 79996926 or marathon@marathon.md.
The first truly spring Saturday redounded to company KPMG Moldova advantage, which became the next team, decided to use the option "Corporate runs" from running club Sporter Run.
Hundreds of Chisinau city citizens, walking and enjoying beautiful weather in Valea Morilor park, watched with interest for collective training, in which participated about 15 people.
Under the guidance of professional coach Liviu Croitoru "the most inveterate office workers", by their personal admission, have run at least one circle around lake. Some of them have run two, and the most experienced runner of the team Vitalii Corniciuc, stayed and ran further after training was over.

It was Vitalii initiative to organize collective run with the company KPMG Moldova.
– I personally run a very long time and definitely will participate in Chisinau marathon. For a very long time I wanted to unite my colleagues to the sport. To gather the collective was very easy. I have sent a few e-mails, and many got interested of this initiative. About quarter of our company team. We hope that in marathon will participate at least half. I really liked the idea of corporate run. I am very glad, that our collective, even those who never ran, responsible approached to the first training, and everyone ran at least 2,5 km, – said Vitalii Corniciuc, the head manager of KPMG Moldova.

Tatiana Pletus came to the training with her son.
– A lot of positive emotions after first collective run. But since this ran was first in a very long time, it was difficult for me. Nevertheless, I tried to run one circle around the lake, and this is more than two kilometres! I was motivated by my son, not to stop and run forward, who wanted to come to the run with me, – shared her impressions Tatiana Pletus, specialist of marketing department.

By the way, the younger generation is growing up right. Tatiana's son when heard about Chisinau marathon, wanted to necessarily participate in it.
– Will the Chisinau Marathon held in the April?
– Yes, on April 26.
– Оh, it means I have time to prepare!
If at the run on long distances young athlete cannot participate because of age limit, than we will definitely wait for him at Fun Run for 3 km!

There is no doubt that the company KPMG Moldova will become a serious contestant for the other collectives that will participate in Chisinau Marathon!
Irina Coreachina for marathon.md