Sporter Corporate Run. Ministry of Youth and Sports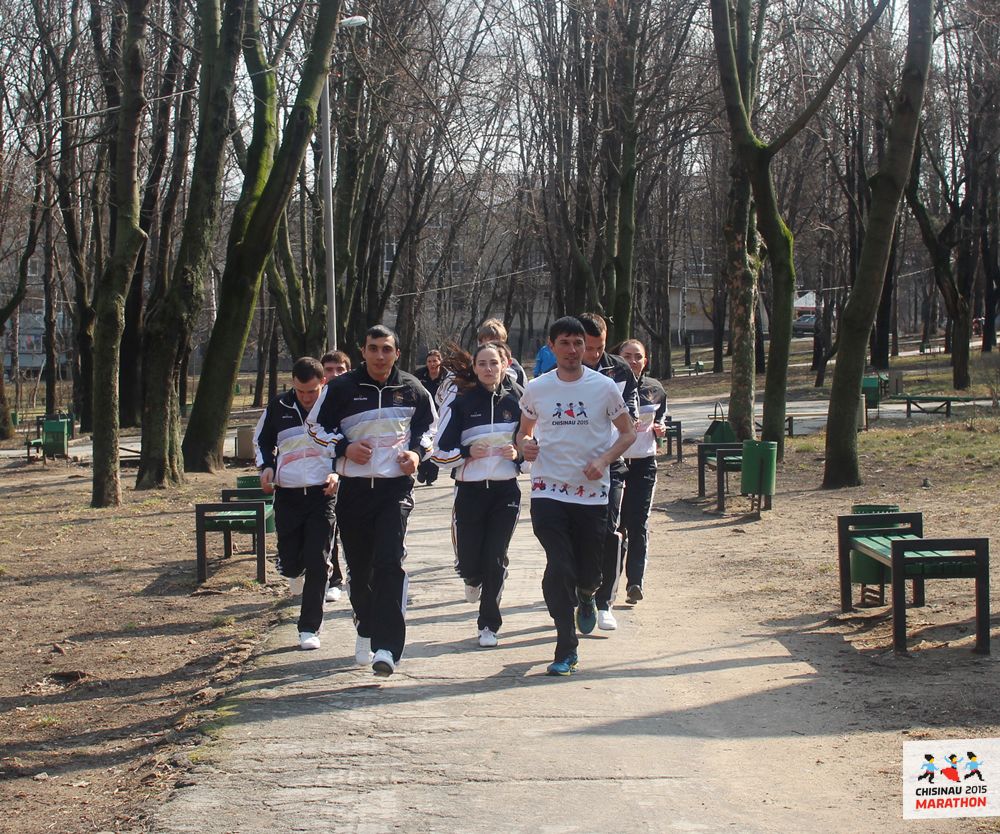 Do you want to inculcate the spirit of sportsmanship in your company? Sign up for the corporate training program offered by the running club Sporter Run.
It's never too late to start. And if you start right now, on April 26, 2015 your team will be able to participate in the 10 km race held within the framework of the first Chisinau International Marathon. And maybe your company will be awarded the title of "Best Sports Team of Moldova".
For more information about corporate training, please contact us at +373 79996926 or marathon@marathon.md.
On March 14, the employees of the Ministry of Youth and Sports have started the preparation to Chisinau Marathon and went out for collective training under control of Liviu Croitoru, the coach of running club Sporter Run.

The idea of collective trainings was supported by Serghei Afanasenco, Minister of Youth and Sports:
-Trainings bring together the collective. It is a very good practice, when colleagues spend time together beside working hours. The employees of Ministry of Youth and Sports have got to be, according to their statute, athletic and live active lifestyle. I am glad that our team understands this and provides correct role model, – said Serghei Afanasenco.
At the general training, in the park Alunelul, Sculeanca, participated about 20 employees of the main department of Ministry of Youth and Sports. By their statement, sport has a very important role in their life.

– I have a very active lifestyle and today run was easy for me. We call the citizens of Moldova to exercise regularly, go to the parks, run. Especially, now when spring has come and outside is a very nice weather. Even a 15 minutes training per day will be enough, to be good shape. This is a great prophylaxis from diseases, – emphasizes Vitalie Savciuc, the head of professional sports department at Ministry of Youth and Sports.

– This training – is only a beginning, a warm out. We will prepare intensively, to be in great shape for the marathon. It is very important to combine mental and physical activity, trainings – are a great rest from work, – says Maria Hincu, spokesman of the Ministry of Youth and Sports.
Irina Coreachina for marathon.md