What benefits does the child receive from running?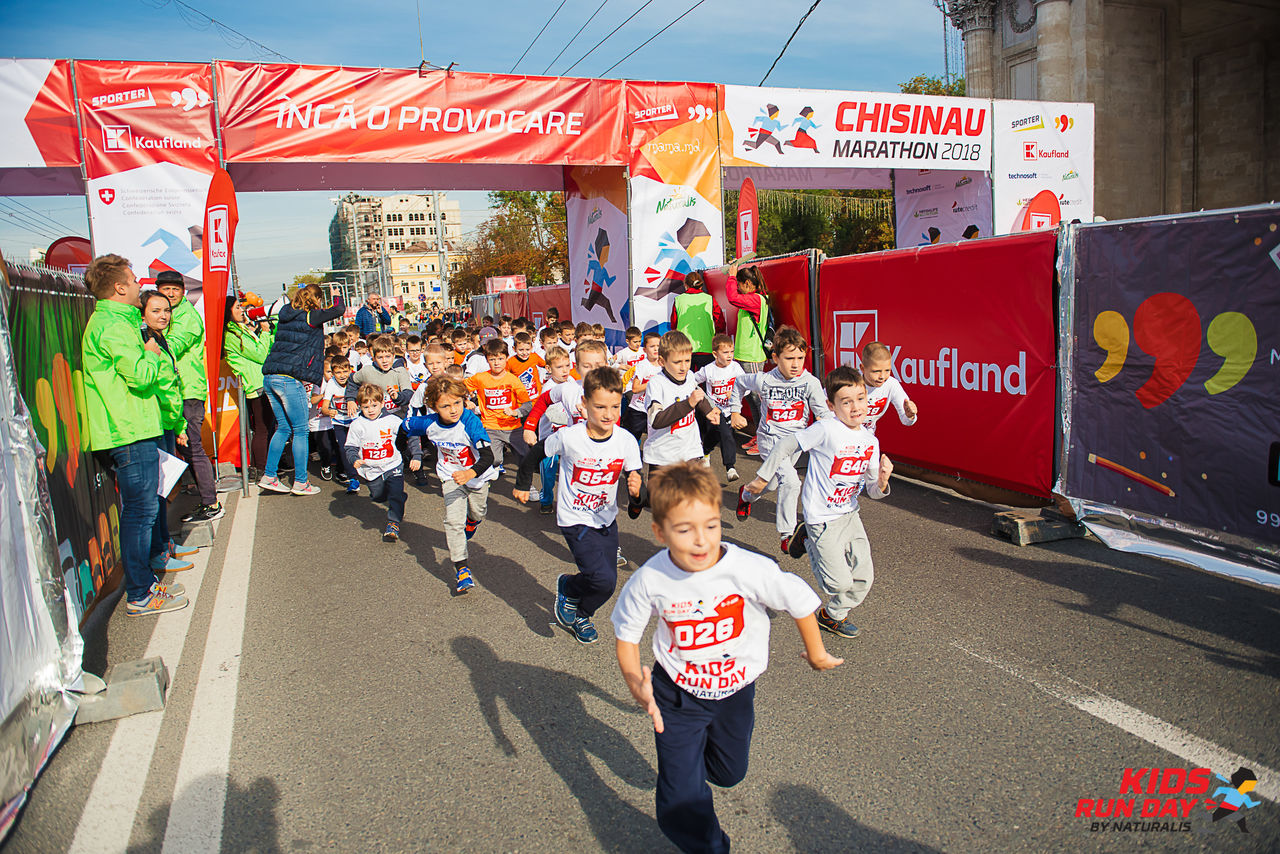 On Saturday, September 28, the fifth Chisinau Marathon will host the children's running race, KIDS RUN DAY by Naturalis. If you still have doubts whether to register your child for this race or not, or whether he/she really needs to practice running at this early age, we will try to help you make the right decision.  
So, everybody knows that  moderate workout is necessary for children's health. On the other hand, the intensity of metabolic processes, the ratio between the excitement and inhibition processes of the nervous system, the specifics of child's temperament and character, model their individual need for workout. In this regard every child is unique. Certainly if a child is interested in running (for example, seeing their parents running), it is a good reason to let them practice this type of sport.
There are several benefits that a child can obtain by practicing running at an early age:
regular workout;

learning to be disciplined;

learning to lead a healthy lifestyle;

strong immune system;

development of resistance, speed, legerity and strength;

strengthening of the musculoskeletal system;

the possibility to teach your child to set objectives and to reach them and, in case of failure, to still remain optimistic.
You should keep in mind that running for a child, first of all, represents entertainment, and not intense training. In addition, running may become one of the most developing types of workouts alongside the "hide and seek" game and skiing.
Register your children for KIDS RUN DAY by Naturalis and you will see for yourself that the running races can be very entertaining and fun. Your young champions will receive real medals at the finish line. The winners will win prizes from the organisers and partners.
As a reminder, Kids Run Day by Naturalis will be held on September 28 in the Great National Assembly Square. Only children under 14 are allowed to participate in the race. For each age category, there is a different distance, so all participants may race on equal terms.
Come to Kids Run Day by Naturalis with all your family and support the young runners! 
Click on the link to register.