Traumeel S: #1 remedy for injuries and sprains in the runner's first aid kit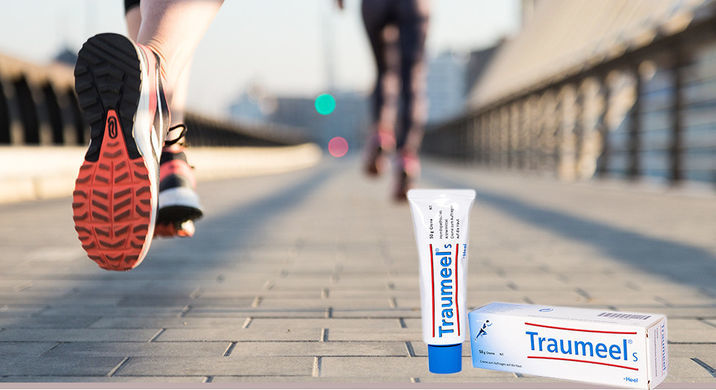 An important running event such as the Chisinau Marathon can be a real challenge for athletes' ligaments, tendons and joints. Traumeel S, the official partner of the 10 km distance, will help athletes cope with discomfort while running, the consequences of injuries and sprains.
Why is Traumeel S a must-have for the first aid kit of anyone involved in sports?
Running is a useful hobby, but also a dangerous one. It is very easy to get injured during training, competitions and even while jogging in the park by night. Nobody is immune to such incidents: it can happen to a beginner, as well as to someone who has more than one marathon under their belt. The reasons may be intense exercise, improper running technique, poor physical condition, previous injuries.
According to statistics, there are 3 groups of people at high risk of injury: children, middle-aged athletes and women. Children are especially at risk of injury. Their musculoskeletal system is not yet fully formed, and growing cartilage is more vulnerable to fractures than mature bone.
Applying an ice pack to the affected area can reduce inflammation, but for a faster effect, for minor to moderate trauma it is better to use additional agents, such as Traumeel S. With a wide range of action: antihemorrhagic, analgesic, anti-inflammatory and regenerative, this remedy can be used for sprains, dislocations, bruises and contusions.
Traumeel has other therapeutic indications as well: back pain, joint pain, cervical syndrome (osteochondrosis), trauma after repeated action, such as running.
Traumeel contains only natural ingredients that have virtually no contraindications and are suitable for both the elderly and children, pregnant women and nursing mothers. This is a formulation with proven effectiveness.
As a reminder, the Chisinau International Marathon will take place this year on October 17. Athletes, professional athletes and amateur runners choose one of the 4 competitive distances: 5 km, 10 km, 21 km and 42 km. Also the Kids Run Day running competition and the race for participants in wheelchairs – Marathon for ALL will take place as part of the marathon.
For more information about this marathon, please check out marathon.md.