The marathon is a sporting legend and a true culture. What is its secret? Why, since ancient times, has it been an honor for athletes to run the distance? Let's find out!
What is a marathon? It's not just a simple run, it's a way to push the limits, to test endurance, strength and nobility. In September, Chisinau Big Hearts Marathon participants will demonstrate all these qualities.
What is the standard marathon distance? 42.195 kilometers. Is it a lot? Yes, but those who have the courage to prepare and overcome this distance become new people. However, you don't have to run the whole marathon the first time. At the Chisinau Big Hearts Marathon, you can sign up for the 21, 10 or 5 kilometer race.
Which marathon is considered the most prestigious? Most likely the Boston Marathon. However, 42 km in Chisinau equals 42 km in Boston, so you don't have to fly to another continent. Moreover, in these 9 years, Chisinau Big Hearts Marathon has become an event with a growing prestige, and athletes from other countries come more and more often to Moldova.
What is the world record in marathon running? The fastest male marathon runner is Eliud Kipchoge: 2 hours 1 minute 39 seconds. Bridget Kosgei holds the record in the women's marathon: 2:14:04. Kipchoge set the record in the world's fastest marathon, the Berlin Marathon. But the Chisinau Big Hearts Marathon isn't too far off the record: our record holder is Benjamin Serem, who in 2018 conquered the distance in 2:16:39!
How to prepare for the marathon? It's an exciting prospect. Structured training includes long and speed runs, strength and coordination exercises. By the way, training for the Chisinau Big Hearts Marathon is already in full swing in Chisinau – come along!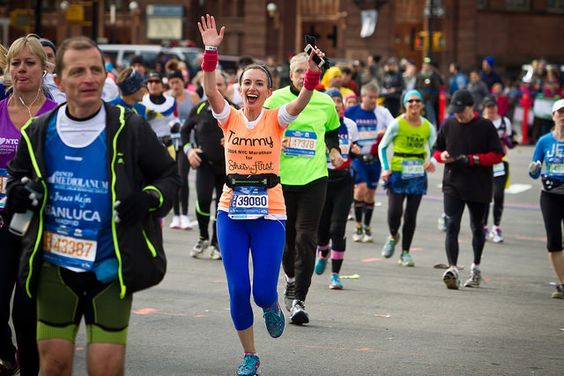 What mistakes do marathon runners make that cause problems and injuries? Incorrect strength calculation and incorrect technique can lead to muscle strains, knee and leg injuries. Follow the advice from your coach or experienced runners.
What kind of equipment do you need? Comfortable, reliable and high-quality equipment. Look for comfortable running shoes, moisture-wicking clothing and accessories to help you preserve your energy.
Which international marathons are considered major marathons? The six majors are: London, Tokyo, Berlin, Chicago, New York, Boston. But in Moldova, it's best to start with the Chisinau Big Hearts Marathon.
What are the benefits of a marathon? Long running workouts strengthen the body and mind, increase stamina and are incredibly enjoyable.
Looking for answers to the most important marathon questions? Start training!
Register
for the Chisinau Big Hearts Marathon 2023 and find out if you're ready to set your own record.