As people need personalized health advice, high quality pharmaceutical products and low prices at the same time, Farmacia Familiei has launched and developed the new concept of pharmacies under the DITA brand.
Warehouse prices, self-service, large assortment, modern design and pleasant ambience providing customers with an unforgettable health & beauty shopping experience - these are just some of the strengths of the new hyper-pharmacy format that has become famous throughout the country.
What's more, in DITA hyper pharmacies you can enjoy discounts even on warehouse prices on over 20,000 products grouped according to areas of interest: medicines, dietary supplements, skin care products, personal care products, maternity and baby products, medical devices and optics.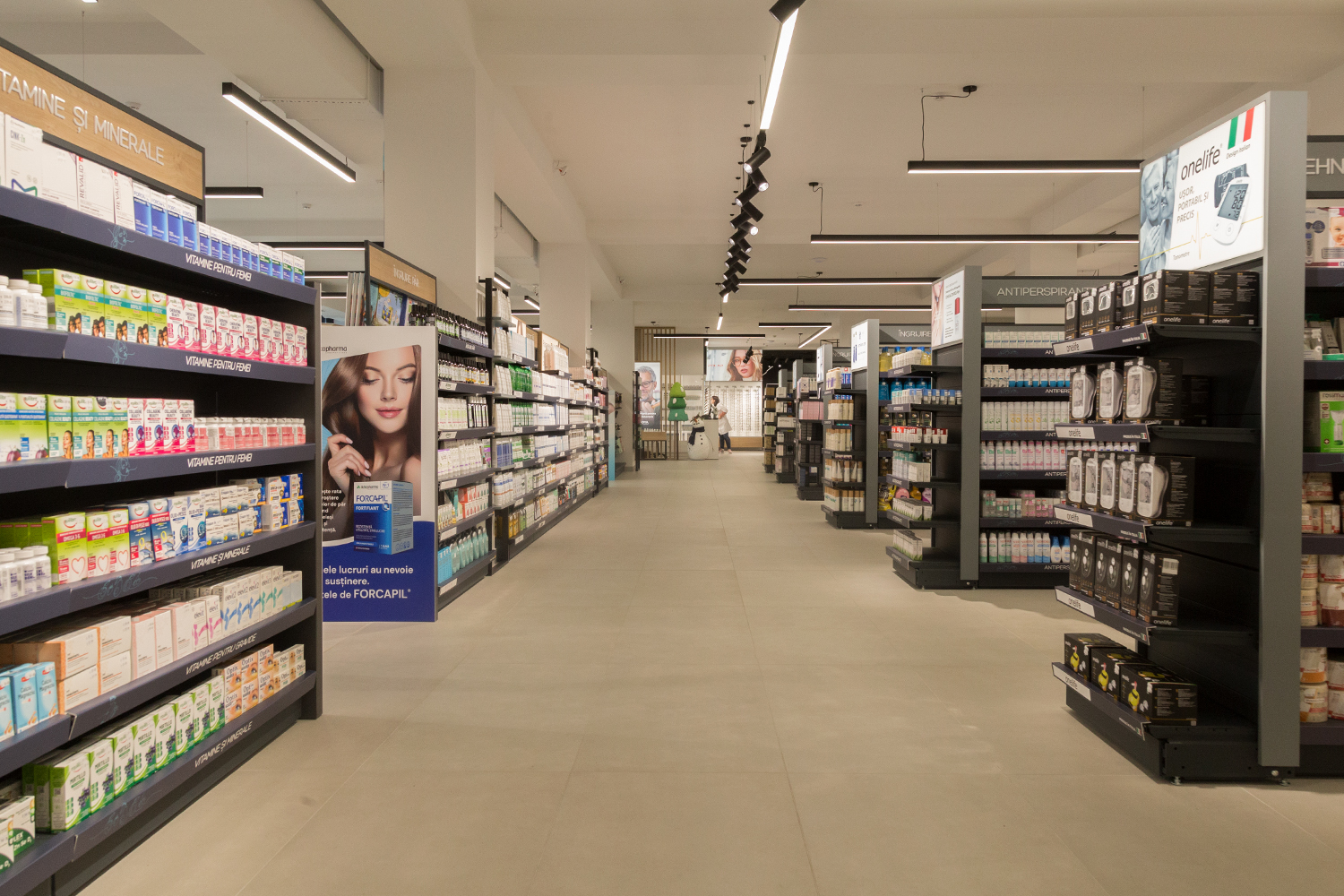 Dita Hyper Pharmacy is a place where customers not only enjoy the pleasure of making purchases necessary for beauty and health but also benefit from quality services. These services include consultation of dermatologist, ophthalmologist as well as support from well-trained consultants in the choice of eyeglasses, lenses and sunglasses from world brands, such as Ray Ban, Armani, Vogue, Jaguar etc.
Also, at Dita Hyper Pharmacy located no. 6, Ștefan cel Mare Blvd., you will find a space dedicated to STOKKE – the Norwegian brand of exclusive children's furniture and accessories. STOKKE proposes innovative, flexible, light, compact and stylish strollers, top quality furniture for the nursery, versatile table chairs, intelligently designed to grow with the child, textiles, accessories and bathroom products.
Discover DITA Hyper Pharmacy branches
:
3, Mircea cel Bătrân Blvd.
6, Ștefan cel Mare Blvd.
5, Moscova Blvd.
190/1, Alba Iulia Blvd.
78, Ion Creangă St.
17, Nationala St., Ungheni
70, Bulgara St., Bălți
Take good care of your health and well-being!