The Chisinau Marathon is so close that you can already hear its medals jingling. Yes, the finisher medals for the Chisinau Big Hearts Marathon 2023 are ready! Want to know how they came to be? Let us tell you!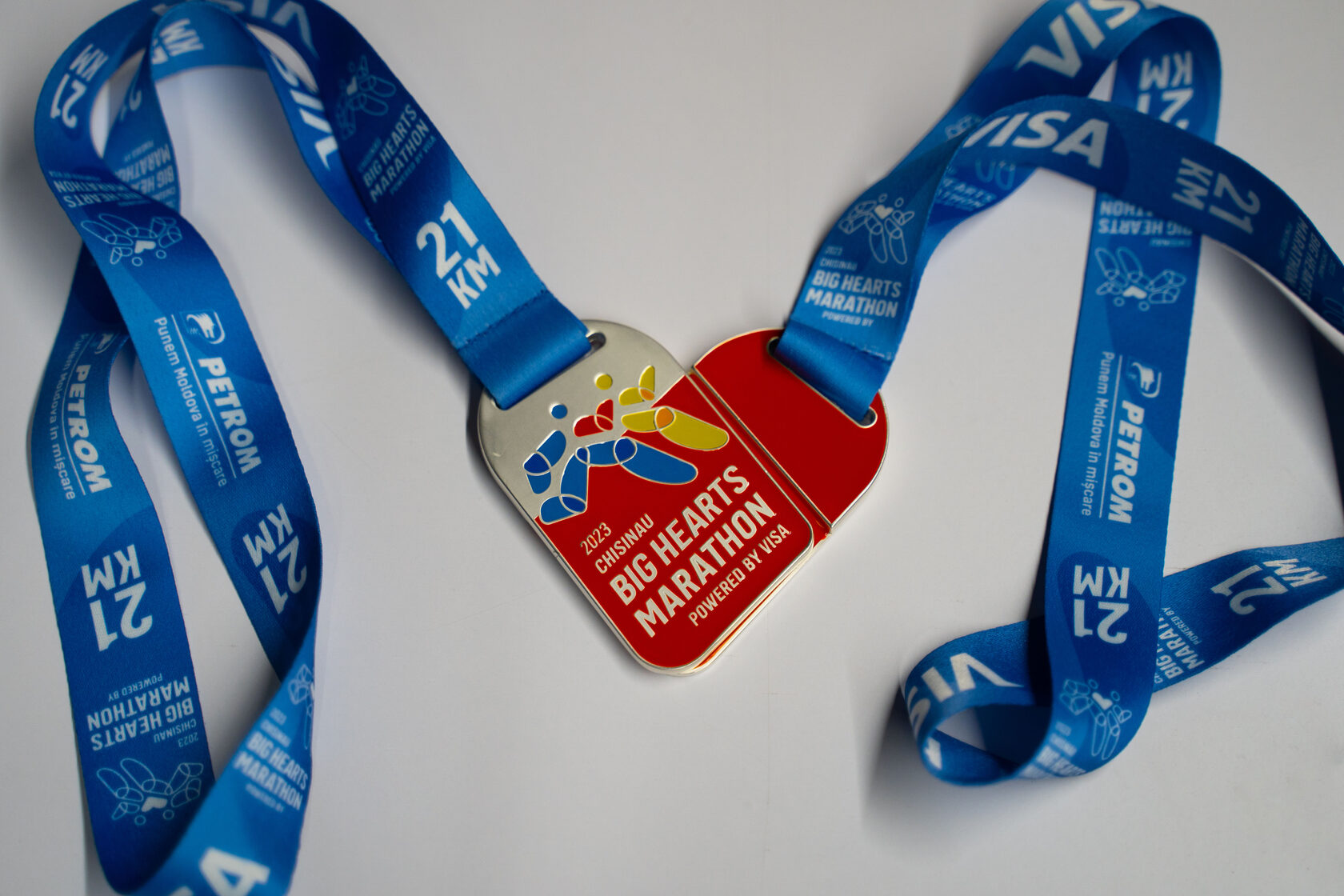 The Chisinau Big Hearts Marathon kicks off for the ninth time, and every year all the athletes who conquer it receive a special reward – the finisher medal. It is an honorable and unique reward, for it embodies the spirit of the Big Hearts Marathon

Long before the start, organizers begin creating a special design and minting the medals anew. We know how important they are to each marathon runner, and we put our heart and soul into their creation.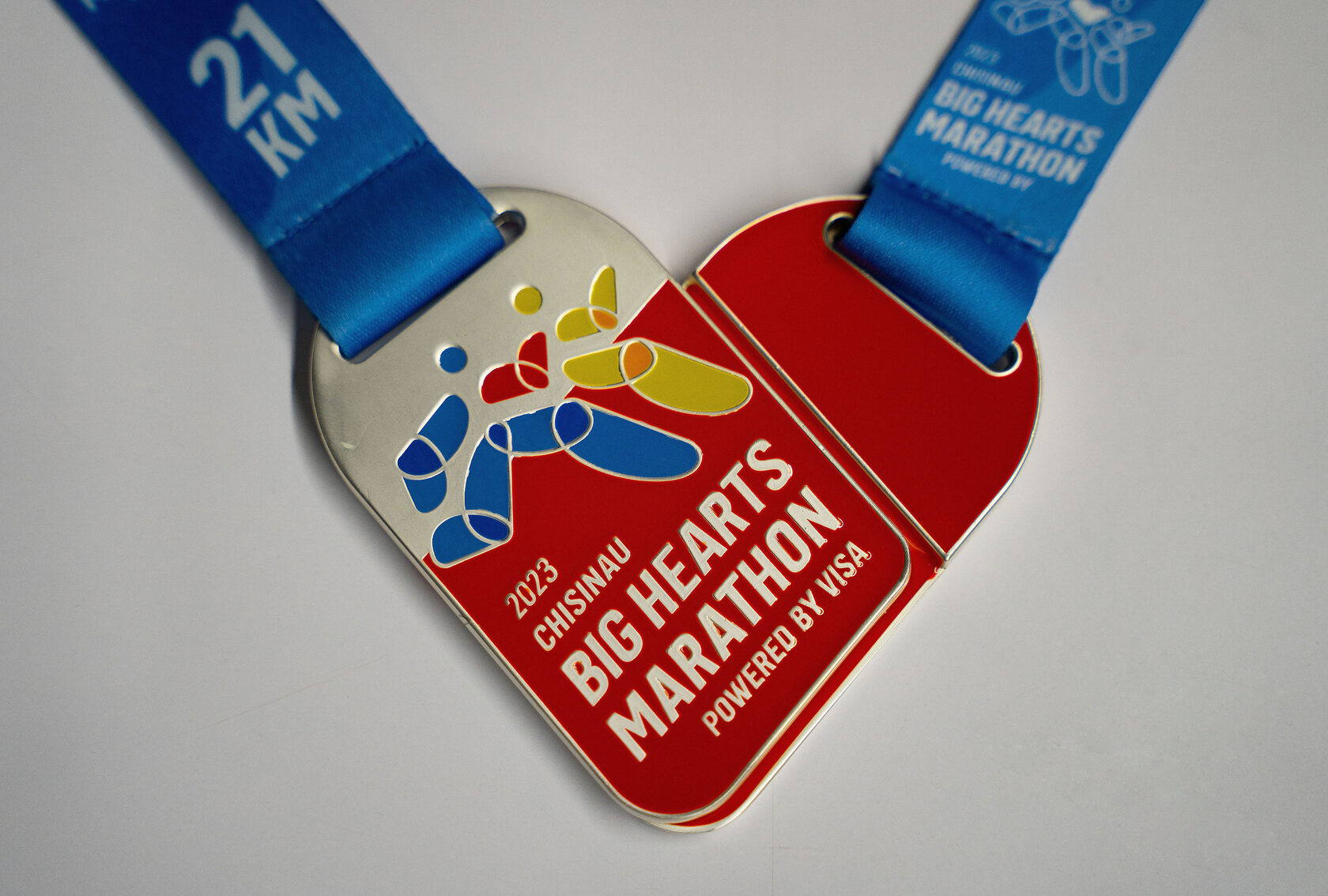 This year, athletes are starting because the marathon is more than just running; it is a testament that we are together. Hence, we designed the 2023 finisher's medals so that they can be combined to form a massive heart.

To bring this idea to life, we created design after design and selected the best one. Then, the minting began, and the medals underwent fire and water. Now they await their rightful owners, for only in the hands of finishers, when the trumpets of victory sound, will they become full-fledged awards.
Run the Big Hearts Marathon and get your medal! Come to the start line with family, friends, a team, or colleagues to run together and merge your well-deserved rewards into one big heart. Each one of us is unique, but together we are strength, and together we are a nation.