ANDY'S – FOOD GENERAL PARTNER for the Chisinau Big Hearts Marathon 2023, which will take place on the main streets of Chisinau on the 23rd and 24th of September this year.
ANDY'S - The largest restaurant chain in the country, has become a favorite place for families, friends, and tourists. Year after year, the network expands to be even closer to its guests.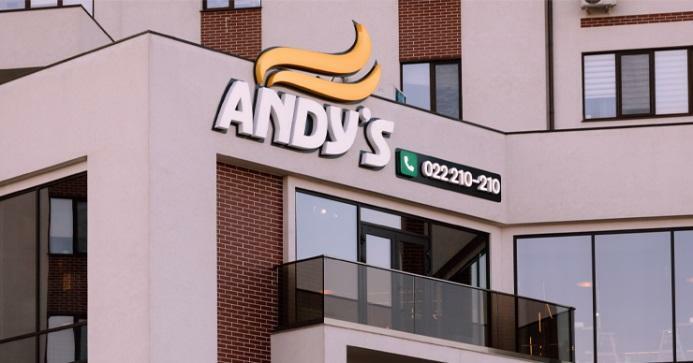 ANDY'S restaurants have maintained their passion for quality, high-level service, and dishes made with love for their guests. All the dishes have a unique taste, the secret of which lies in the passion for cooking. Every day, the best chefs put in enormous effort to meet the demands of their guests.
ANDY'S
has over 30 restaurants in all sectors of Chișinău, with a comfortable, modern atmosphere, creating an ideal place for business meetings, family gatherings, heart-to-heart conversations, and fun for all ages.