Technosoft is proud to be 2018 Chisinau Marathon sponsor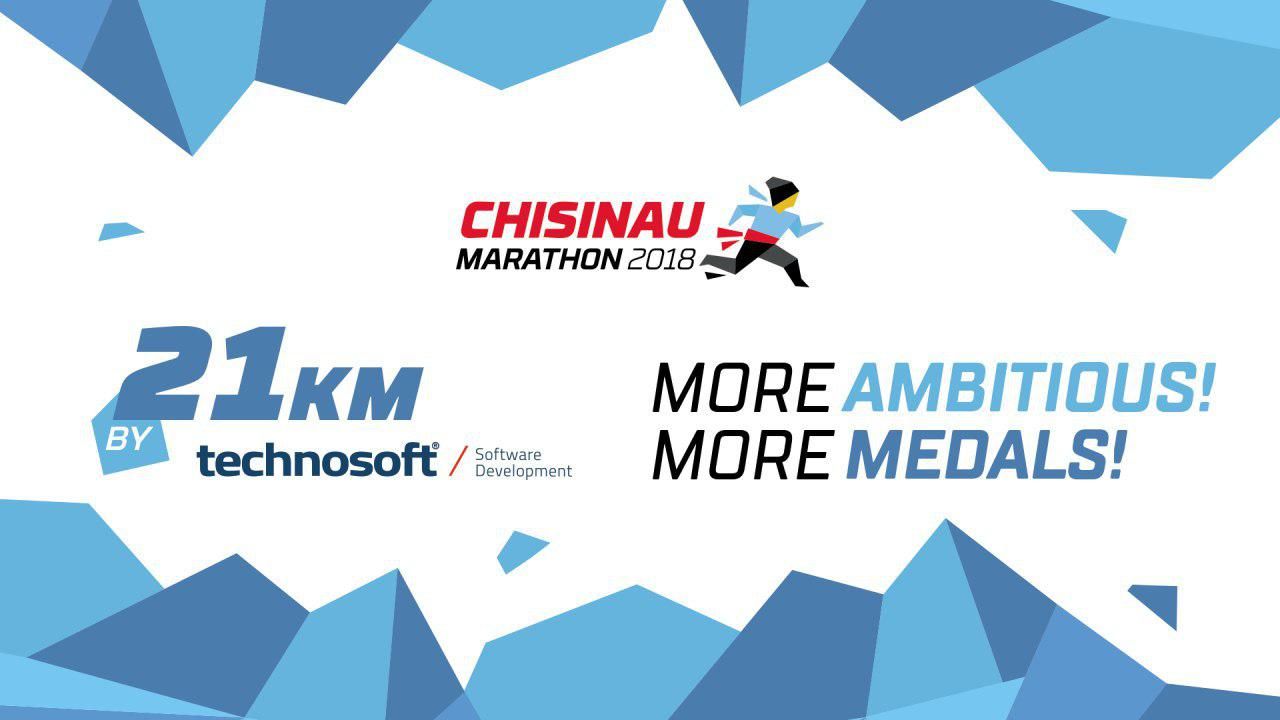 Technosoft is the official 21km title partner for the 2018 Chisinau International Marathon  being organized on September 30th 2018 in Chisinau.
Challenge yourself, getting better every day for everybody on every level is what Technosoft encourages and always has been a driving force in our Technosoft family.
Sport helps us to learn more about ourselves, to increase our potential, to sharpen our mind and to have a healthy body and become a better version of oneself. In this way, we can have a positive impact on our future and  make the world a  better place .
Technosoft would like to create the best working environment and to have the best people on board. We support our people, helping them to fulfil their dreams and change their lives.
Everybody in Technosoft loves sport activities - we have people who climb mountains several times per year, who run and participate in marathons every year, who swim and love biking, who work out at the gym, who love skiing and skating, who play football and volleyball, who always are ready to do or try to do new sport activities, whether or not they should get out of their comfort zone.
We organize every year different sport activities to motivate and keep our team happy, even supporting it during the year by giving them fitness rewards. Our team has climbed and ridden the ropes, played paintball, done canoeing and skiing. Now our team wants to participate in the Chișinău Marathon and to run all together. Technosoft supports any sport initiative and is going to do many more for and with their people.
We are proud to sponsor the Chișinău Marathon event this year in order to support all local and international runners and we believe that all of them will get great results.  We urge everyone to participate at this event, even if they do not run every day. The team spirit and a few minutes of running will change significantly your mood and maybe you will discover that you really want to do it.
If you want to be confident in your future, you should start to do something now!
May you be reminded that Chisinau International Marathon 2018 will be held on September 30 in Chisinau. Those wishing to take part in the marathon can learn more about the sporting event and register at marathon.md.