Sportlandia - Expo Zone partner of Chisinau International Marathon 2018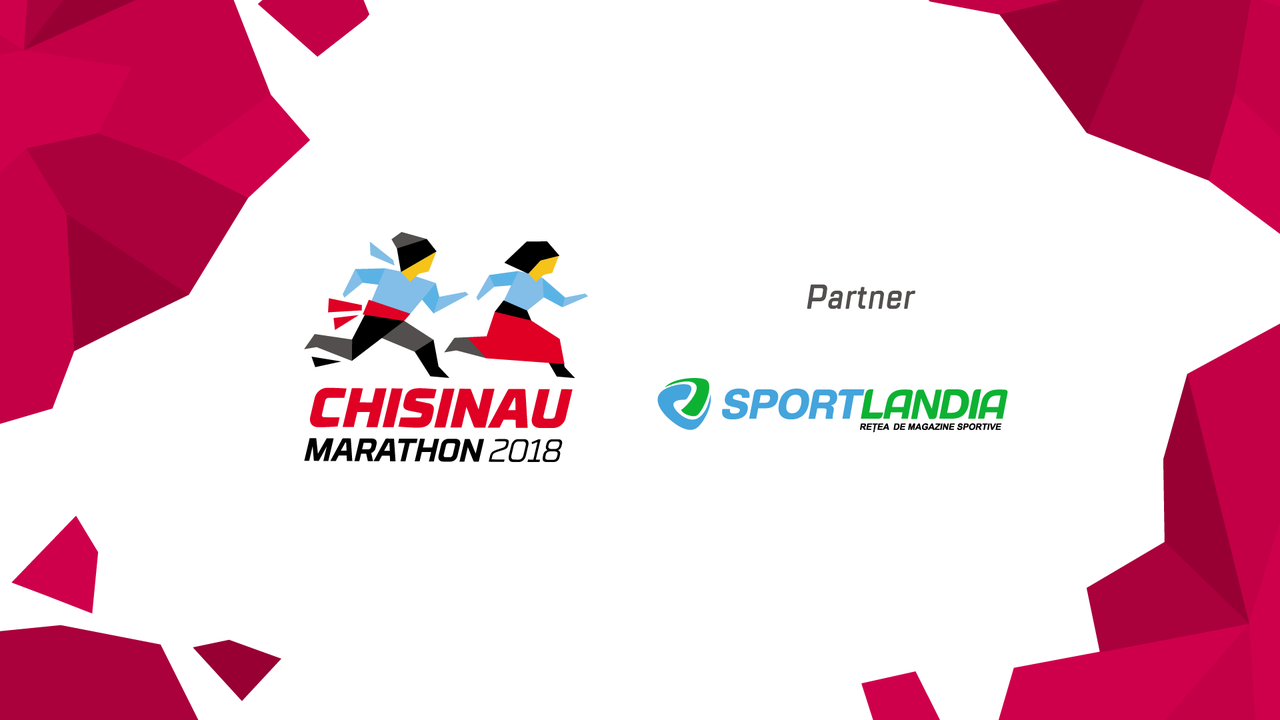 The largest in Moldova sports equipment and active recreation store - Sportlandia - has become an Expo Zone partner for the fourth Chisinau International Marathon, which will be held on September 30, 2018, in the capital of Moldova.
Sportlandia is a unique franchise of sportswear, footwear and sports equipment, as part of the SPORTMASTER group, which entered the top 10 of the world's retail sports networks.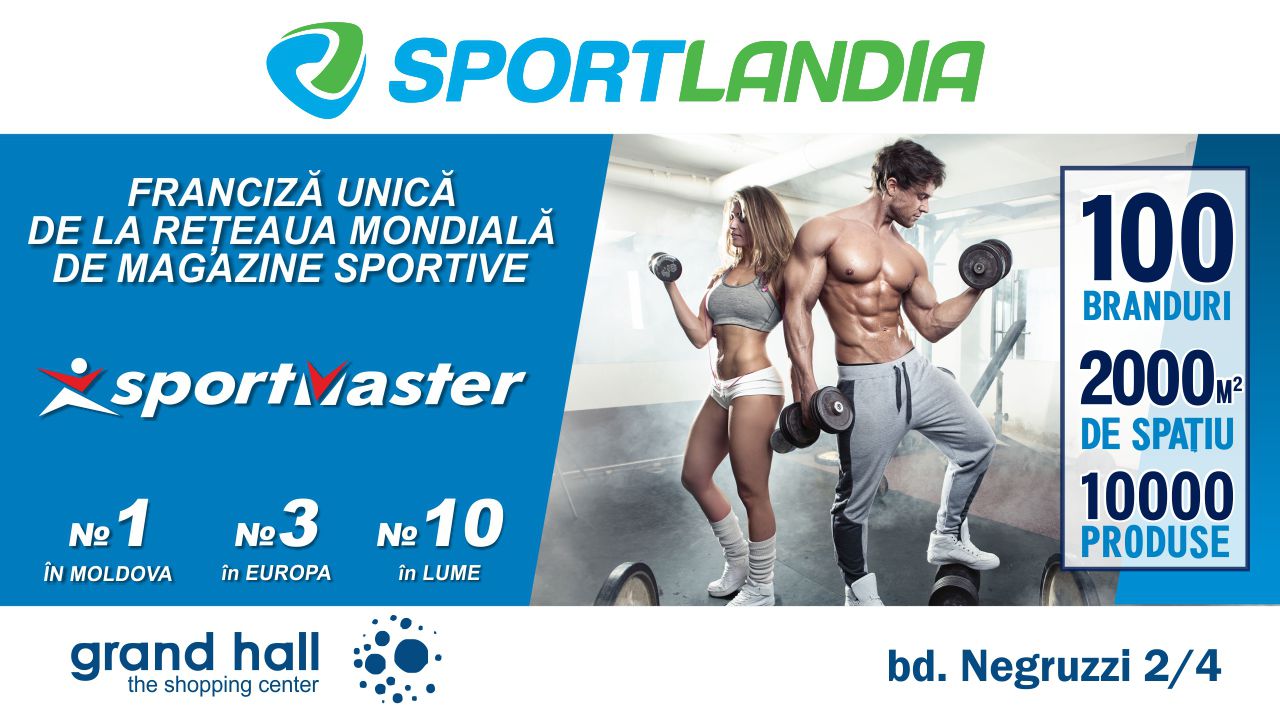 Sportlandia is the largest in Moldova sports and outdoor activities store. Thanks to the large area of the store (more than 1500 sq. m.), it has been possible to sell a huge range of goods and create the most comfortable shopping conditions - all in one place.
Sportlandia makes sport accessible to all. Every customer in  Sportlandia store is an athlete, and every purchase is a step towards a healthy nation. Sportlandia shares the sports world with everyone - nationwide!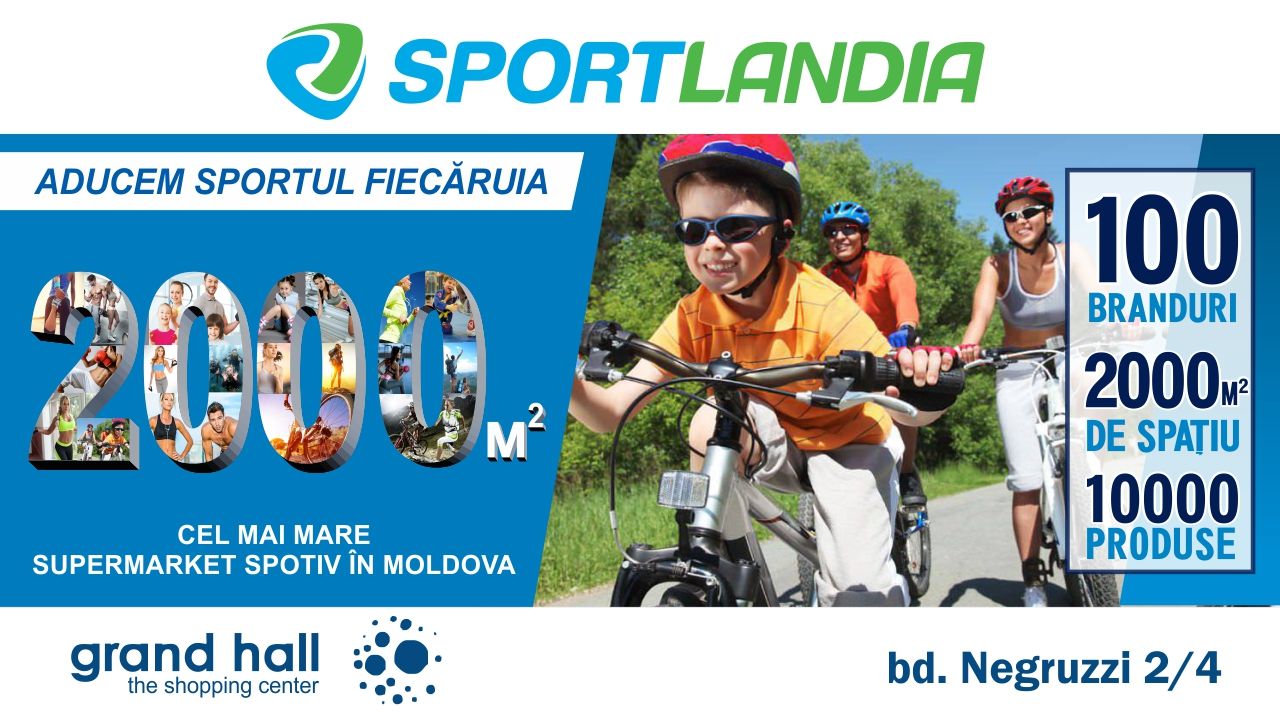 Sportlandia has a unique price policy. The store directly works with the world's largest brands - this is a 100% quality guarantee. The Sportlandia's customers do not overpay for the brand names.
Columbia, Merrell, Asics, Adidas, Nike, Reebok, Salomon, Speedo, Under Armor, Molten, Colmar, Outventure etc. - all worldwide leaders of sports industry in one place: Sportlandia.  Here are the best - more than 100 world sports brands.
Sportlandia means professionals. The company employs modern technologies experts, who know the sports industry from the inside, and therefore can offer the best sporting goods for the whole family at the best prices!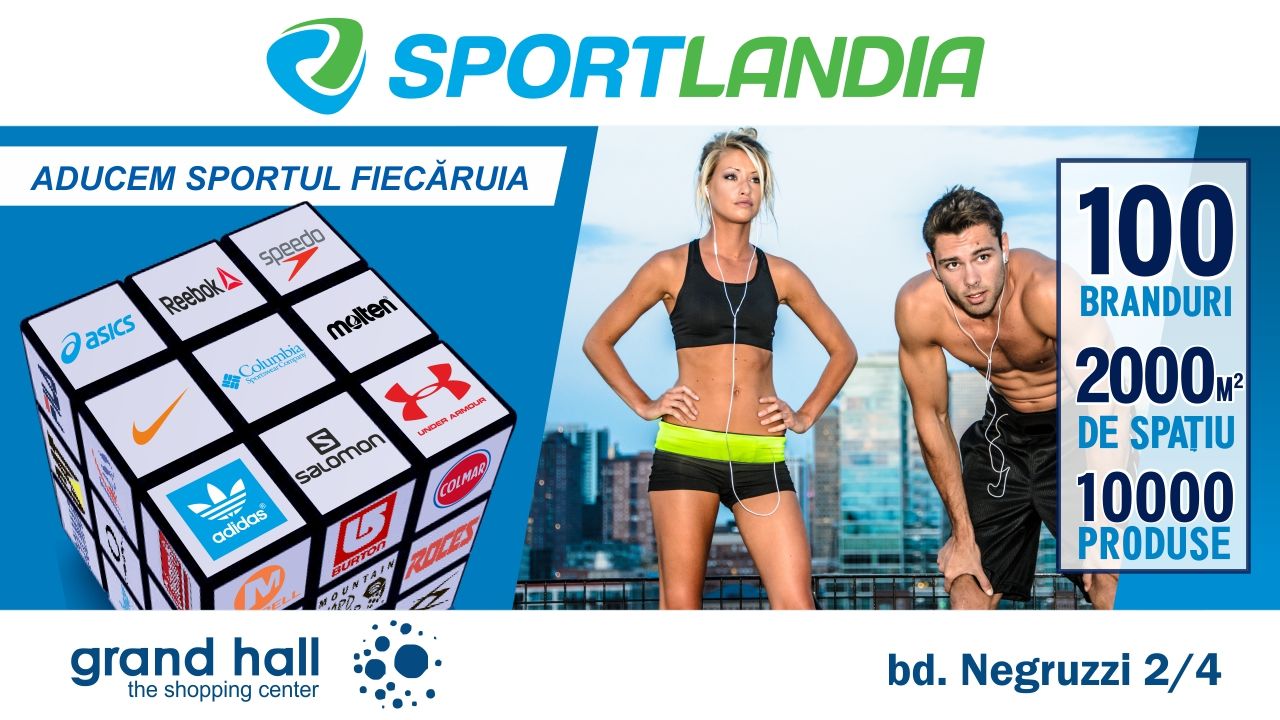 MD 2001, Moldova, Chisinau, Negruzzi Av., 2/4, GRAND HALL shopping center.
tel: (+373) 022 26 02 27
email: sportlandia@ab.md
As a reminder, Chisinau International Marathon 2018 will be held on September 30, in Chisinau. Those wishing to take part in the marathon can learn more about it and register at www.marathon.md.