Sporter Corporate Run. The company Petrom-Moldova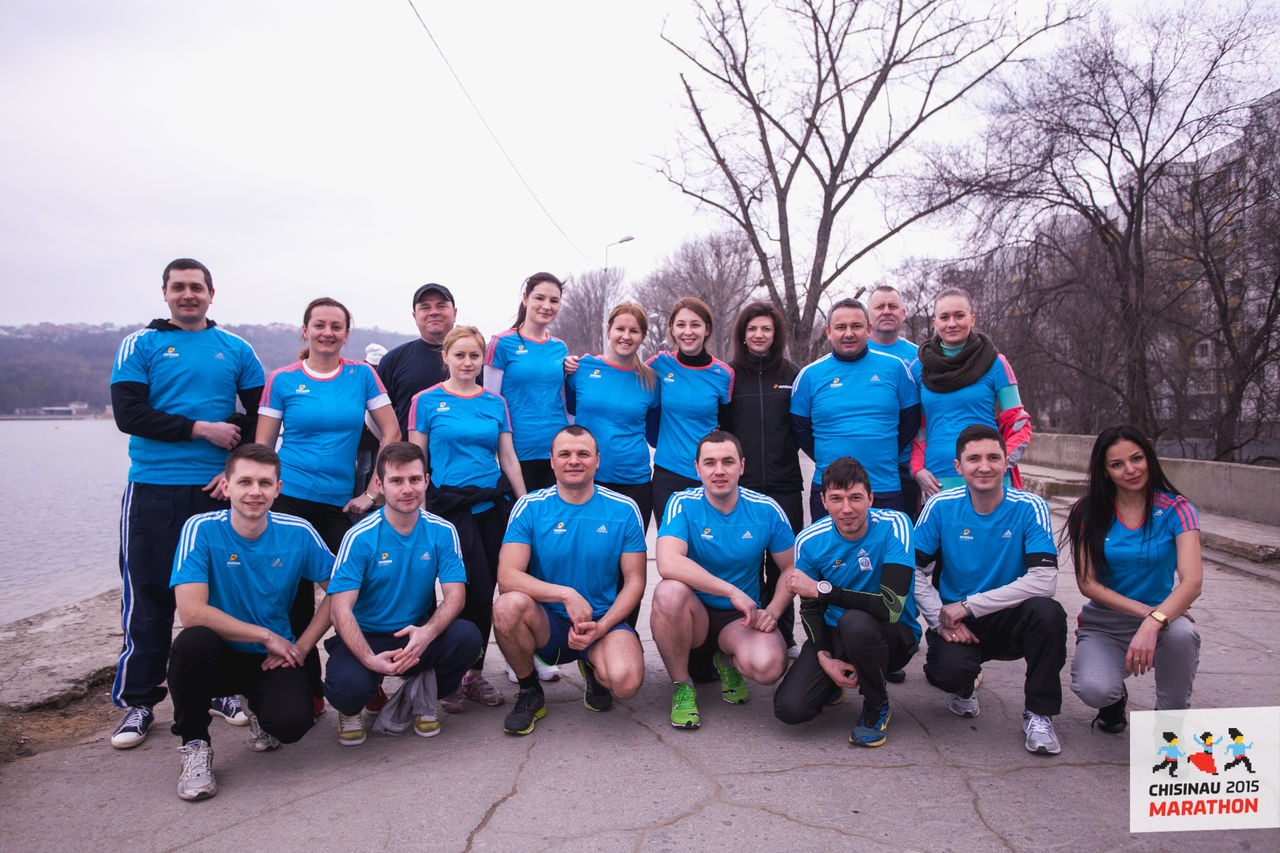 Do you want to inculcate the spirit of sportsmanship in your company? Sign up for the corporate training program offered by the running club Sporter Run.
It's never too late to start. And if you start right now, on April 26, 2015 your team will be able to participate in the 10 km race held within the framework of the first Chisinau International Marathon. And maybe your company will be awarded the title of "Best Sports Team of Moldova".
For more information about corporate training, please contact us at +373 79996926 or marathon@marathon.md.
More and more collectives of the companies start practicing running in Moldova, and it is very inspiring! The second company, that used option "Corporate running" organized by running club Sporter Run, is the company Petrom-Moldova, the general sponsor of the Chisinau International Marathon.

The General Manager of Petrom–Moldova, Constantin Ivas is a sport enthusiast, and practises running for about two years. He participates regularly in local and international competitions, particularly in OMV Half Marathon in Vienna and in Bucharest Half marathon OMV Petrom, races are sponsored by the companies OMV AG Austria and OMV Petrom Romania. It is a known fact if the team leader is a sportsperson, company employees are much more motivated to join a healthy and active lifestyle. This is why it was not a problem to gather the Petrom Moldova company employees for a corporate run; many of them joyfully supported the idea to start the working day with Sporter Run corporate training under guidance of the professional coach Liviu Croitoru.

– We will always find time for sport! To gather for a total workout was not difficult: our collective is sportive, and many exercise regularly. The fact that in Chisinau will be organized first international marathon – is a additional momentum. Everyone wants to take part in such an important event at home.
We will train three-five times a week, to be in best shape and perform successfully in April marathon, regardless of distance on which each of us will register.
Corporate run – is the best teambuilding that can be imagined. Thus are being established friendly relations in collective. Also appears a competitive point: the more companies participate in such trainings, the more motivation is to become the most athletic team. It also contributes to the development of business relations between companies, – says Constantin Ivas, the general manager of Petrom-Moldova.  

For a run in the park Valea Morilor came about 20 employees of the company Petrom-Moldova, both experienced and beginners. Start! Under sharp-sighted eye of the coach Liviu Croitoru everybody, even new recruits, easily ran a circle around the lake. And this is – 2,5 km! It is only the first training session, only the beginning!
Irina Coreachina for marathon.md