Run 10, 21, 42 km and get the traditional Chisinau Marathon medal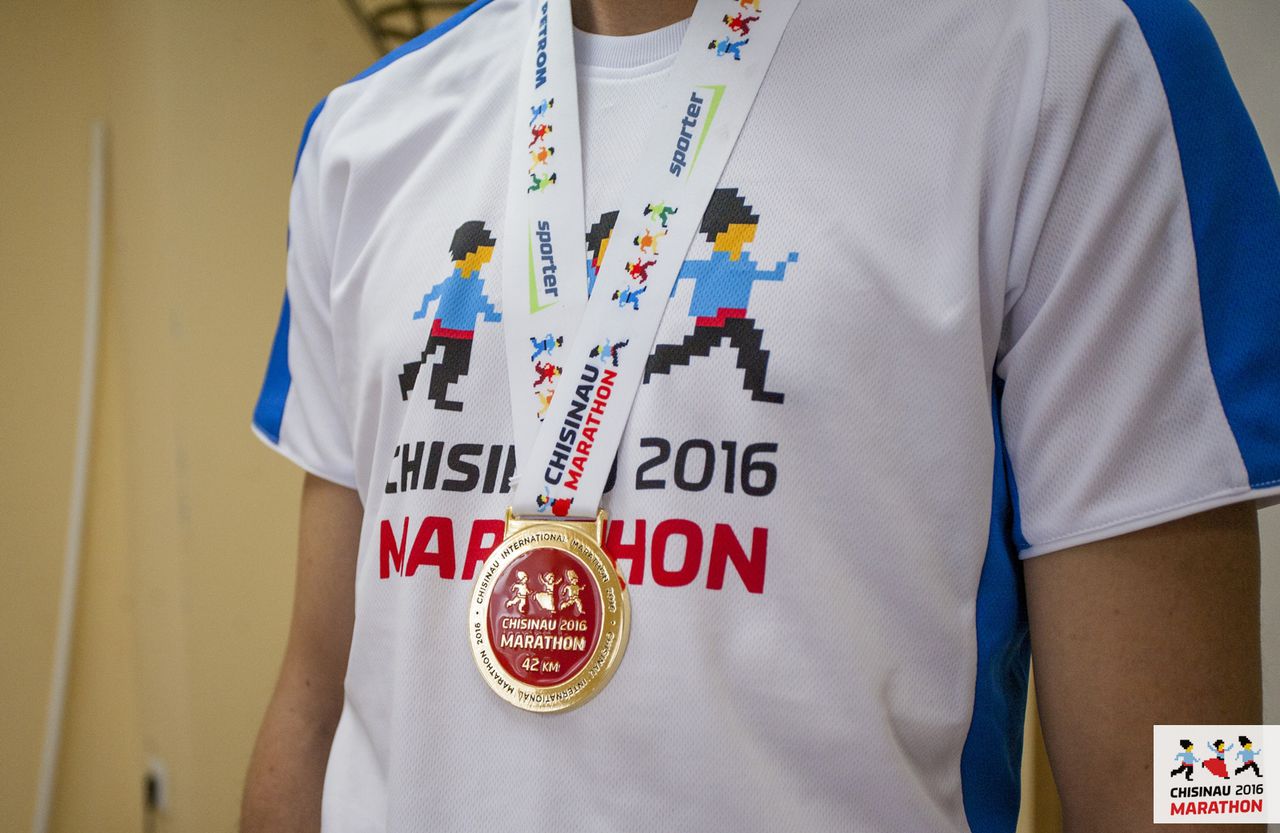 We officially present you the traditional medal of the Second International Marathon in Chisinau that all the participants will receive, who reach the finish line at distances of 10, 21 and 42 km.

New medal is made in the style of the first Chisinau Marathon, which took place in April 2015, but now the central part of the medal is decorated with red fill and running pixel human figures on it, which are the original symbols of the Moldovan marathon. Under the symbols, we have placed the name of the marathon and the distance, for which the athlete is awarded. There is also the inscription Chisinau International Marathon 2016 around the central part of the medal.

By the way, the best of the best runners of Chisinau Marathon will be awarded not only with medals, but also with gifts from our partners during the awards ceremony. The organizers will divide the participants in different categories and award 78 prizes. Read more about the awards here.  

Please note that the medals of other sporting activities, organized by Sporter.md, like Ghidighici Sea Mile, Chisinau Criterium and Wine Run, are executed based on the model of the first International Marathon in Chisinau.

Do not miss the upcoming sports festival in the Republic of Moldova, which will be held on April 17th, 2016, in the center of Chisinau. Sign up and get ready for the second Chisinau Marathon, because there is very little time left before the start, where you will get well-deserved medals for overcoming distances of 42, 21 and 10 km. If you are not yet ready to run these distances, then we offer you to take part in the entertaining race of 3 km (no medals are awarded at this distance).
Registration and other details are available on the website: marathon.md