Registration is open for Chisinau International Marathon 2019!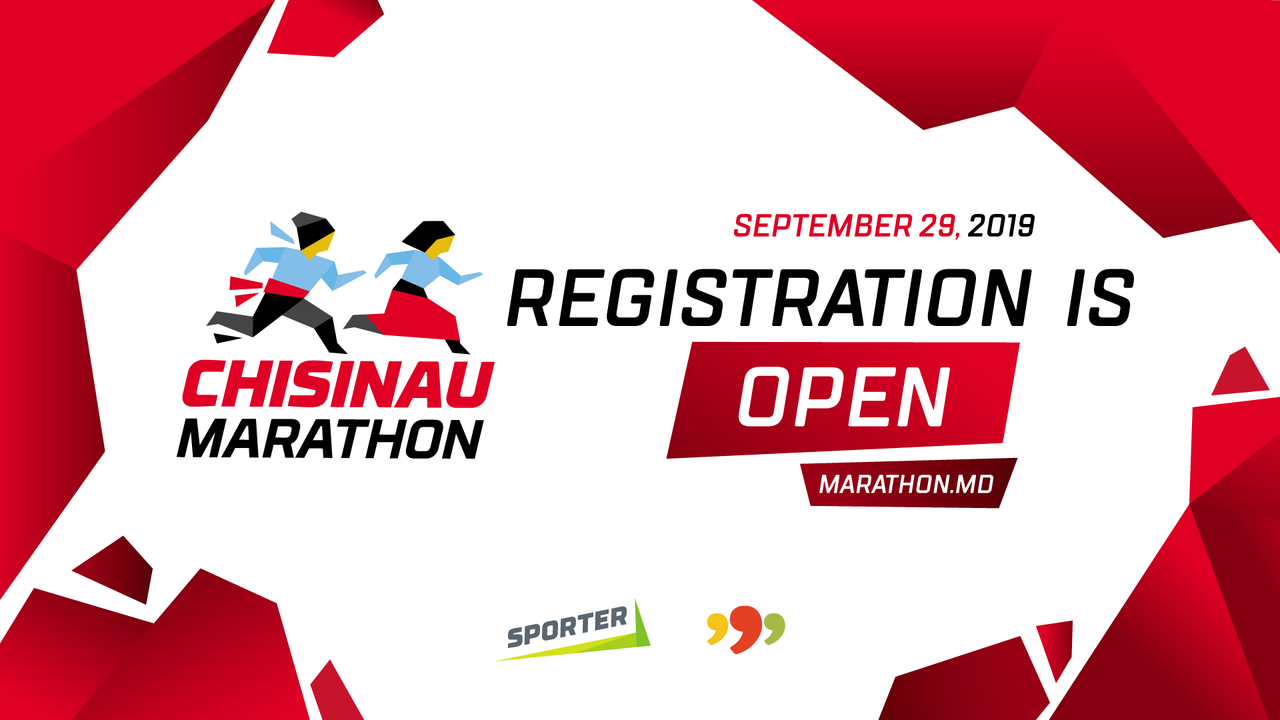 The public sports organization Sporter announces open registration for the fifth Chisinau International Marathon!
In the framework of the Chisinau International Marathon 2019, which is due on 29 September next year, the following distances are available for participation:
— Marathon (42 km 195 m),
— Half marathon (21 km 0975 m),
— 10 km race,
— 5 km race.
If you're not prepared to run a competitive distance, then you may like to participate in the Fun Run entertainment race, which is 1.5 km long.
In addition, you can register your child for participation in the Kids Run Day race for children.
You can register for participation in the Chisinau Marathon at the official event website. To do this, please follow the link: marathon.md and fill in the required fields.
Before you proceed to registration, you must create an account on the sporter.md website. If you already have an account on the 999.md site, then you may use it to register for all Sporter events.
Thanks to the registration procedure, now all the events you have completed will form your rating, which will be reflected in the overall athletes' rankings.
The fourth Chisinau International Marathon, which was held on 30 September 2018, gathered 18,000 people.
Follow us to stay up-to-date with all of our latest news on marathon.md website.