Registration for "Marathon for All" is now open!
On September 30, for the first time in the history of the Chisinau International Marathon, the sporting event will be attended by wheelchair athletes.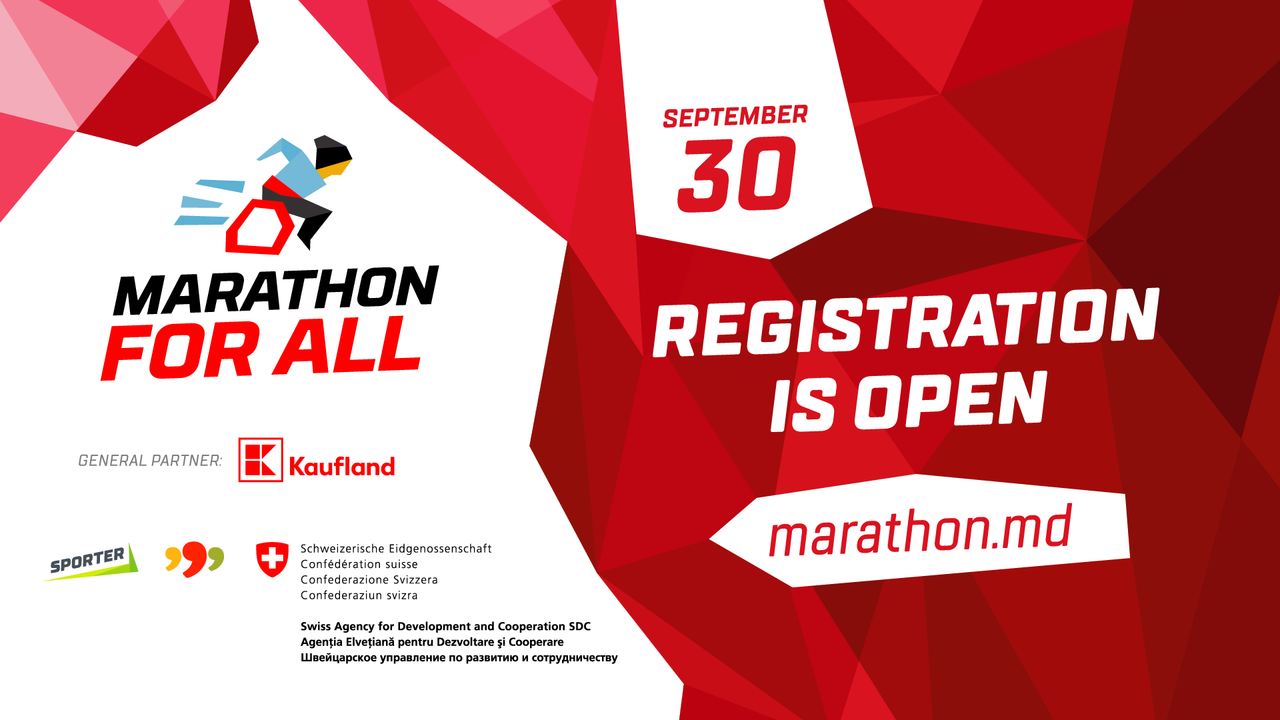 Registration for "Marathon for All" is now open, so don't miss the chance to show your abilities in the biggest running competition of the country.
During the creation of the marathon course and approval of the race route, organizers considered all necessary conditions for participation of wheelchair athletes.
On the distance of 1.5 km, "Marathon for All" competitors will have the opportunity to be accompanied by a pusher volunteer.
On the distances of 10 km, 21 km and 42 km, wheelchair athletes will have the chance to benefit from partial assistance of a pusher volunteer or compete independently.
The starter package includes:
-   official backpack
-   official T-shirt 
-   BIB number with built-in timing chip
-   information brochure
The starter packages will be issued on September 29 and 30, in the Expo zone (the Great National Assembly Square).
To learn more about the 4th International Chisinau Marathon and the "Marathon for All" category, as well as to register, please visit marathon.md.