Registration for Chisinau Marathon 2018 is now open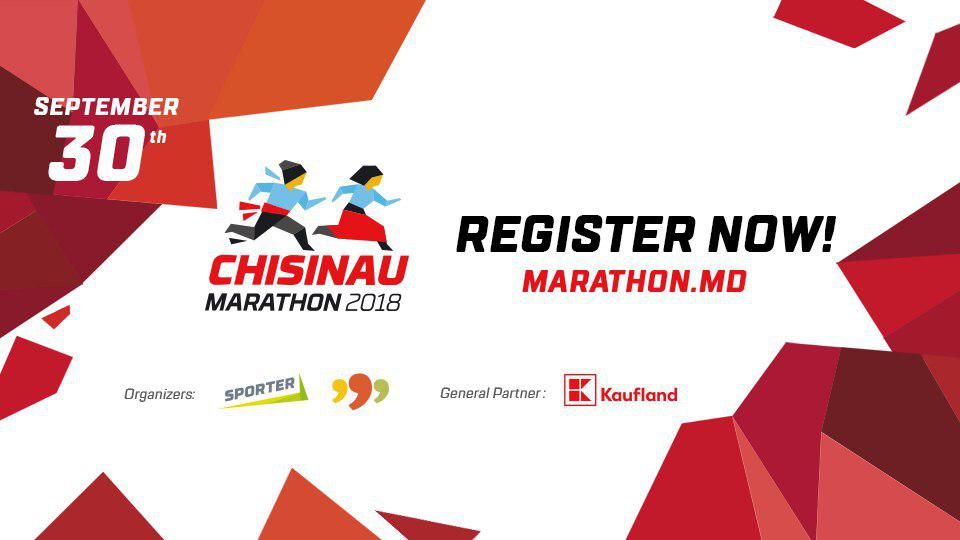 The sports public organization Sporter announces the new website coming soon along with registration for Chisinau International Marathon 2018.
We invite all wishing athletes to take advantage of early registration:
- Early registration for the Chisinau Marathon grants the lowest possible participation fee;
- The participants have more motivation to prepare for the marathon, half a year in advance.
Within the framework of Chisinau International Marathon, this year the following distances will be available:
— Marathon (42 km 195 m)

— Half marathon (21 km 0975 m) by Technosoft

— 10 km Race by Naturalis

— 5 km Race by Herbalife

– Fun Run (1,5 km) by Iute Credit

– Kids Run Day (200 m) by Naturalis
Please note that the registration form for all of our events has been changed. Now the registration for all Sporter's sports events will be made through the website sporter.md. The registration button on marathon.md will redirect you to the registration form on the site sporter.md.

Before you start sign in, you need to create an account on sporter.md. If you have an account on 999.md, then you can sign in for all Sporter events with it.
Due to the new registration procedure, now all the events you have attended will form your rating, which will appear in the general ranking of the athletes.
Please note that you can opt for Sporter club training, where you will prepare for the marathon under the guidance of the best athletes and coaches of Moldova. For more information, please visit club.sporter.md.
The third Chisinau International Marathon, which took place on October 1, 2017, gathered 17,000 people from 75 countries.

Stay tuned and watch the latest news on marathon.md.