Recalling Marathon for All 2018: everyone is a winner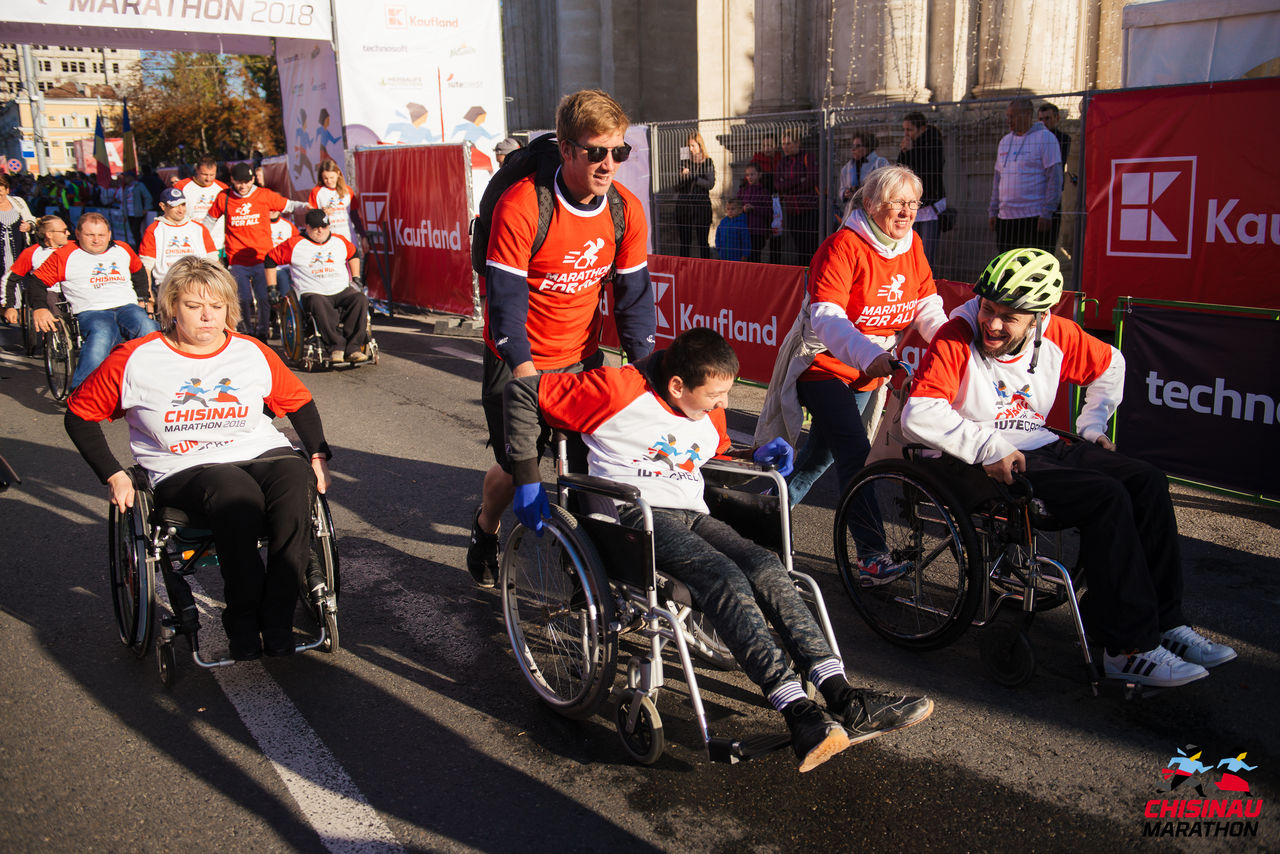 On 30 September 2018, Chisinau hosted the fourth edition of the marathon, which was the most large-scale and special. Almost 18,000 athletes from more than 50 countries took part in it, however, this is not the only fact to stand out in our mind. For the first time in the history of Chisinau International Marathon, a special category was opened for special participants.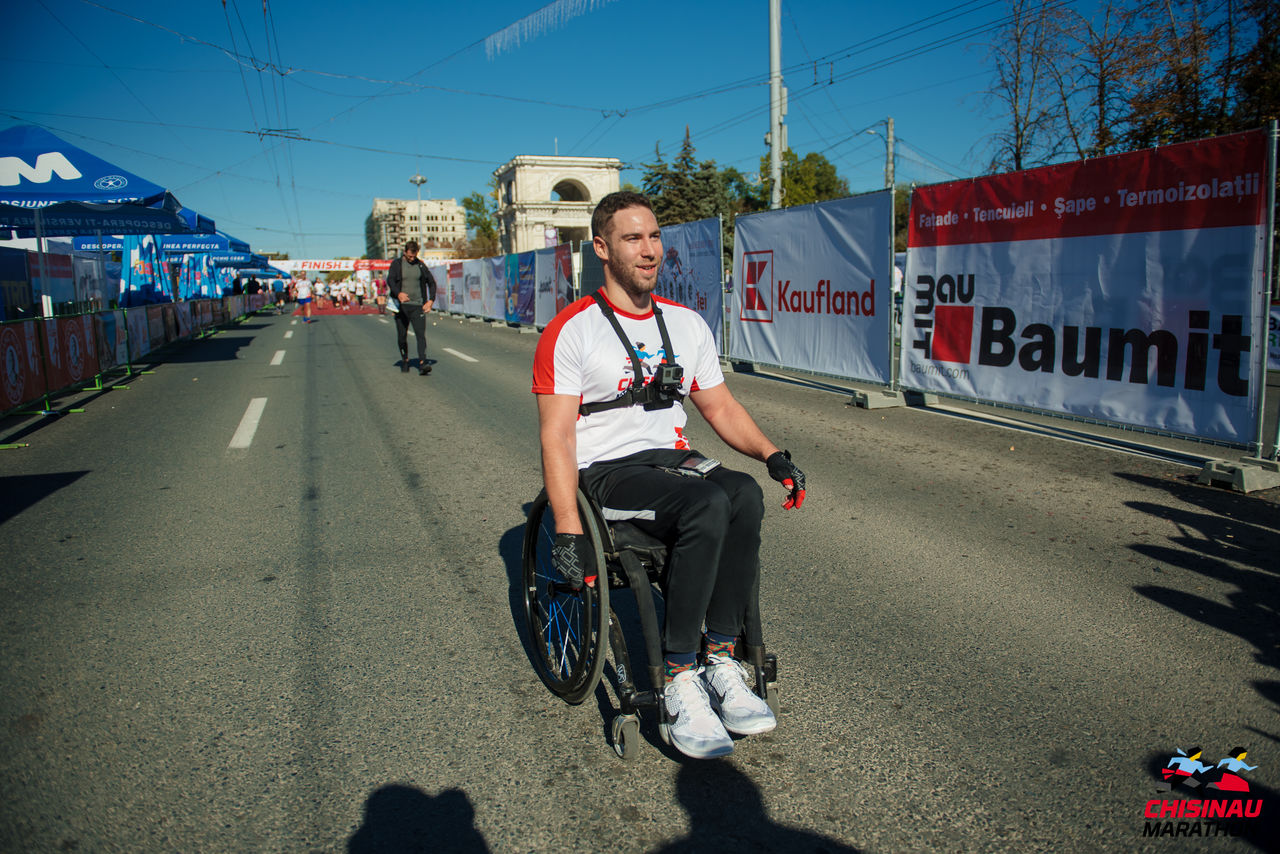 "Marathon for All" is a way to present a sports festival to those for whom it is more difficult to conquer a medal for sporting achievements and climb the honorable podium. This category has enabled wheelchair athletes to overcome the cherished competitive distances of 10, 21 or 42 km along with the other participants.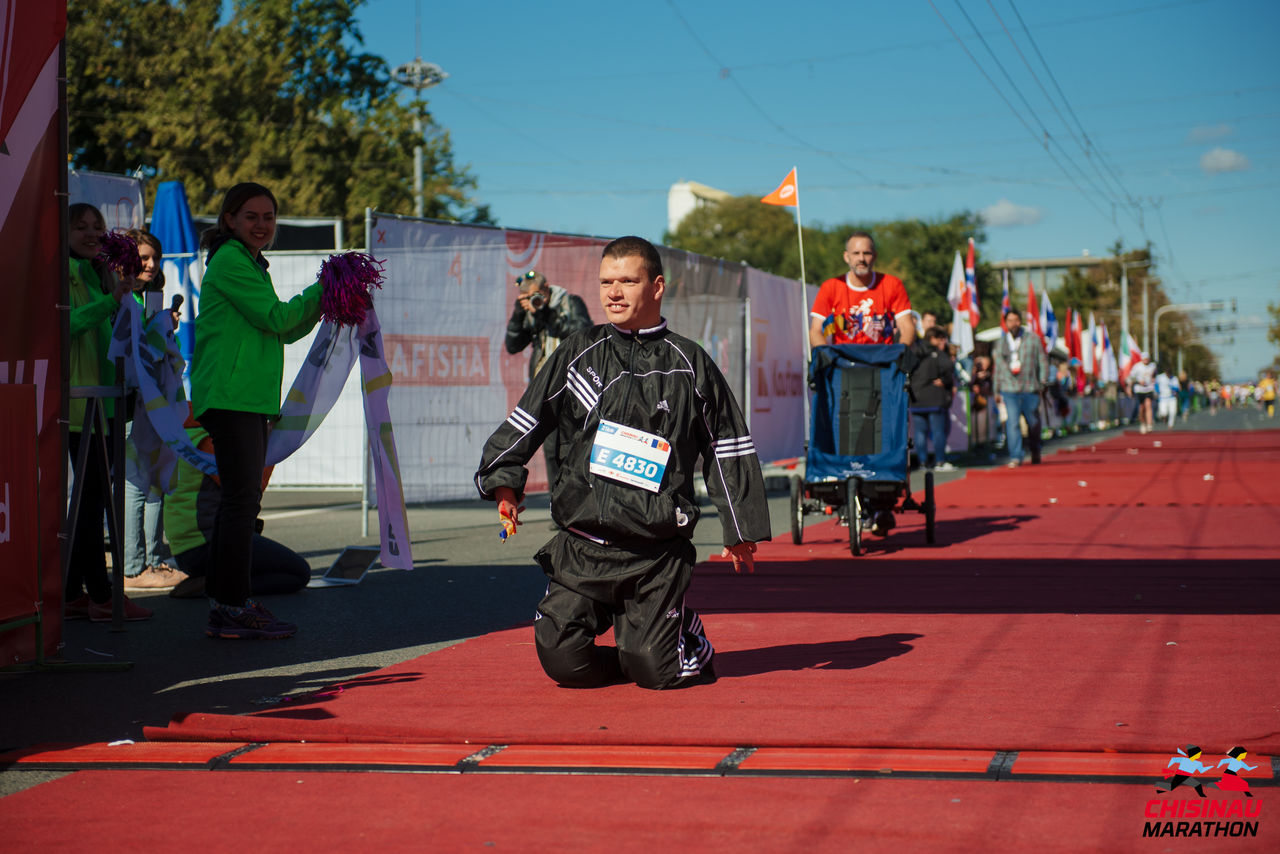 Last year, 50 athletes in sports and active wheelchairs assisted by their support persons had a chance to compete in the Chisinau International Marathon. Some of the participants came from abroad for this race. This means that Marathon for All is gradually becoming international.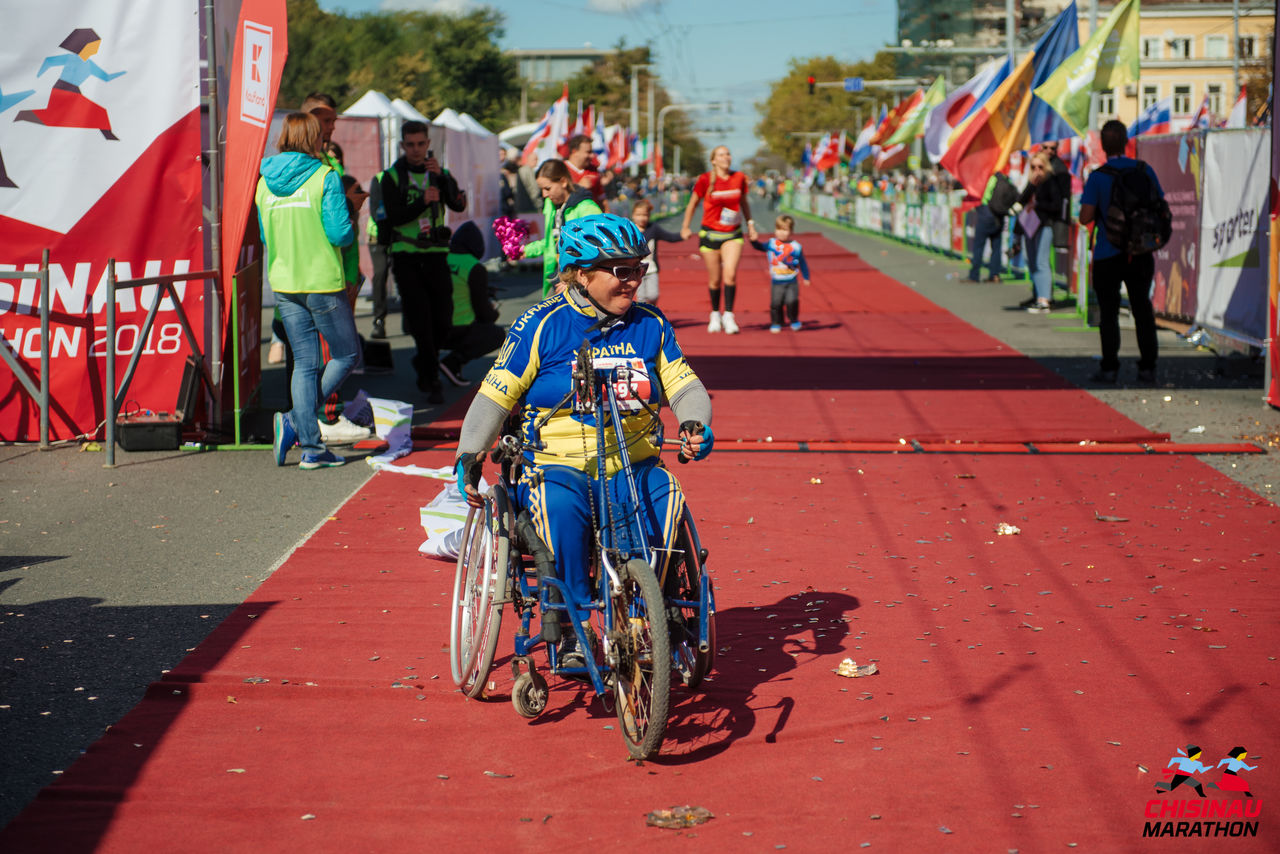 Medals were not the only awards given to competitors, as they also had an opportunity to prove that there is nothing impossible in the world. They proved that people in wheelchairs are not individuals with disabilities; on the contrary, they have unlimited possibilities, which give strength to smile and encourage others, achieve amazing results and records, gain victory over others and, above all else, obtain self-victory.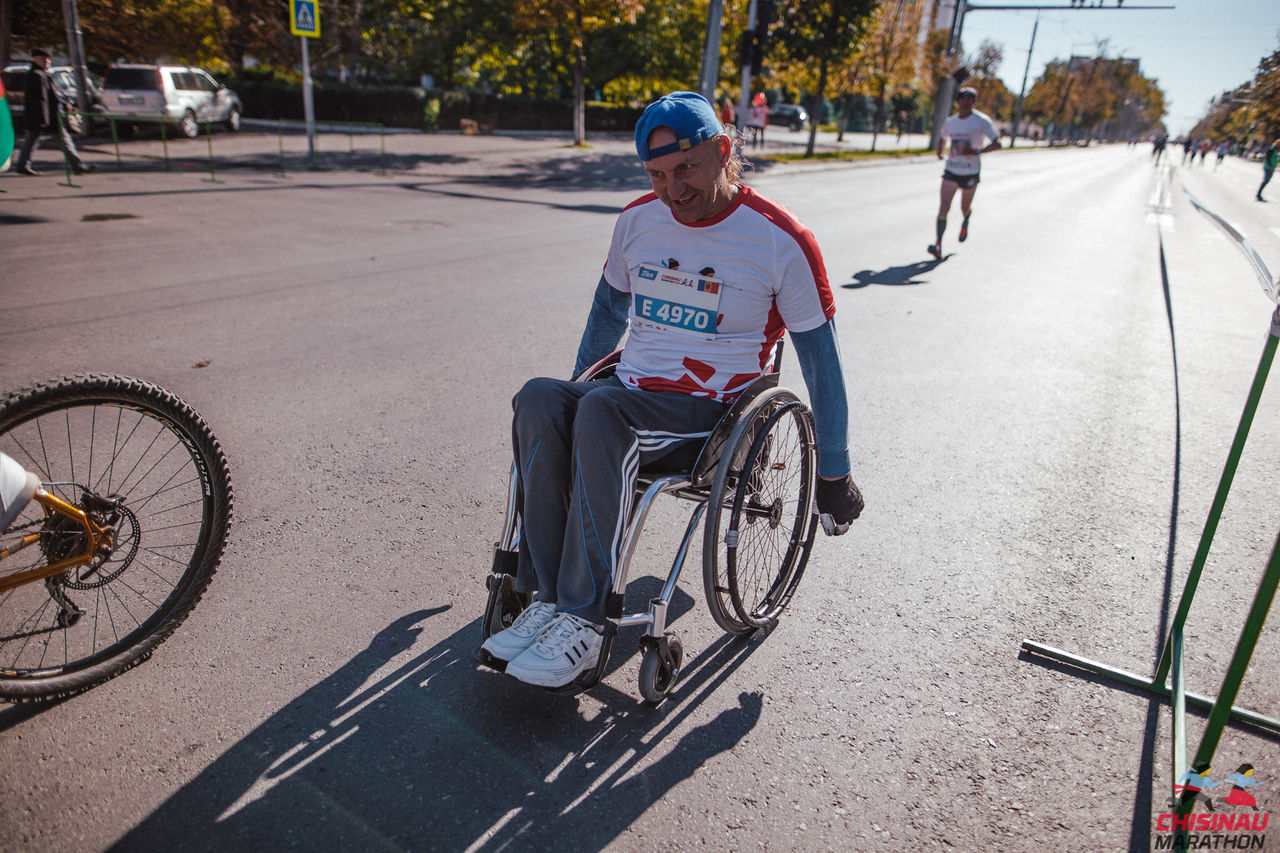 We would like to make the participation of such athletes in the Chisinau marathon a good tradition. For us, their dedication, fortitude, determination and cheerfulness are the best examples to follow and motivation!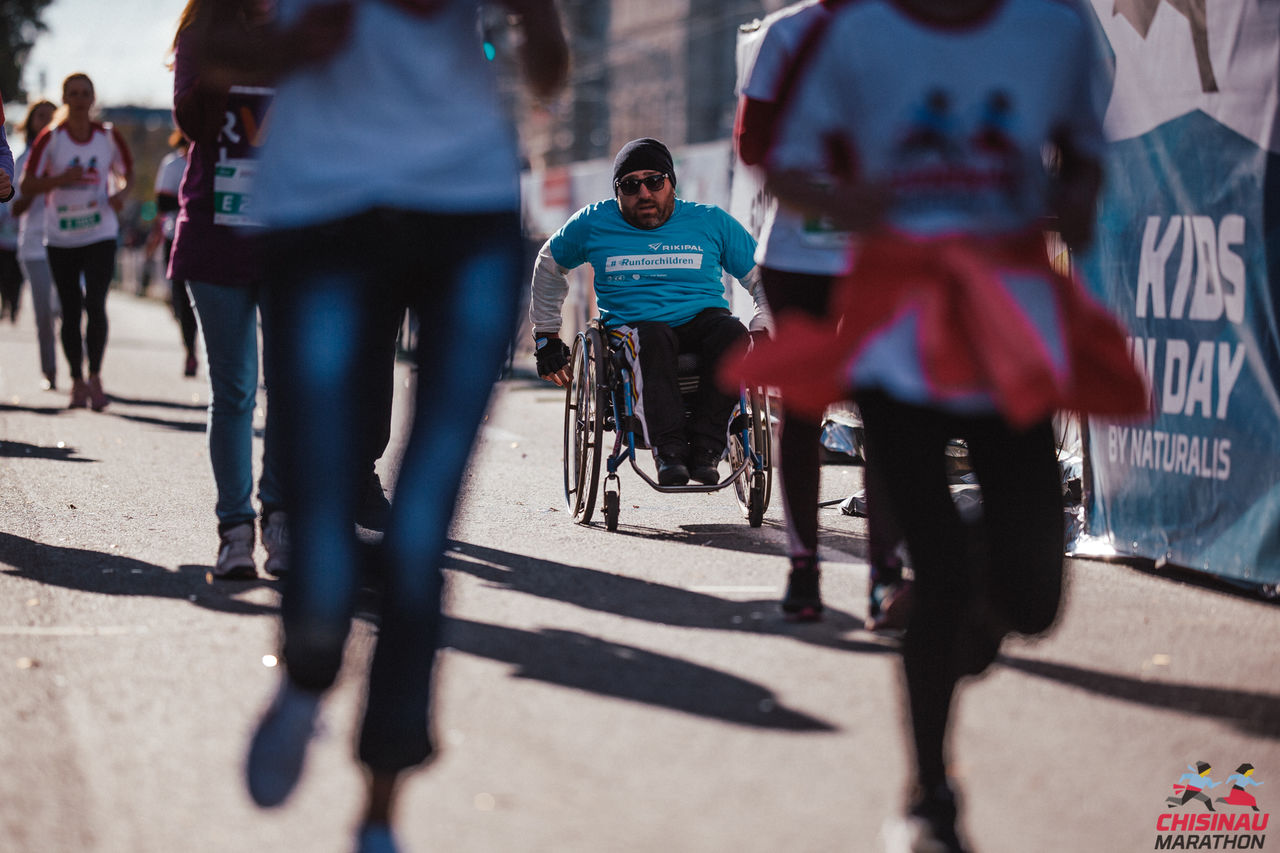 In 2019, Chisinau International Marathon reopens the Marathon for All category, in which athletes in both sports and active wheelchairs can participate, regardless of their fitness level.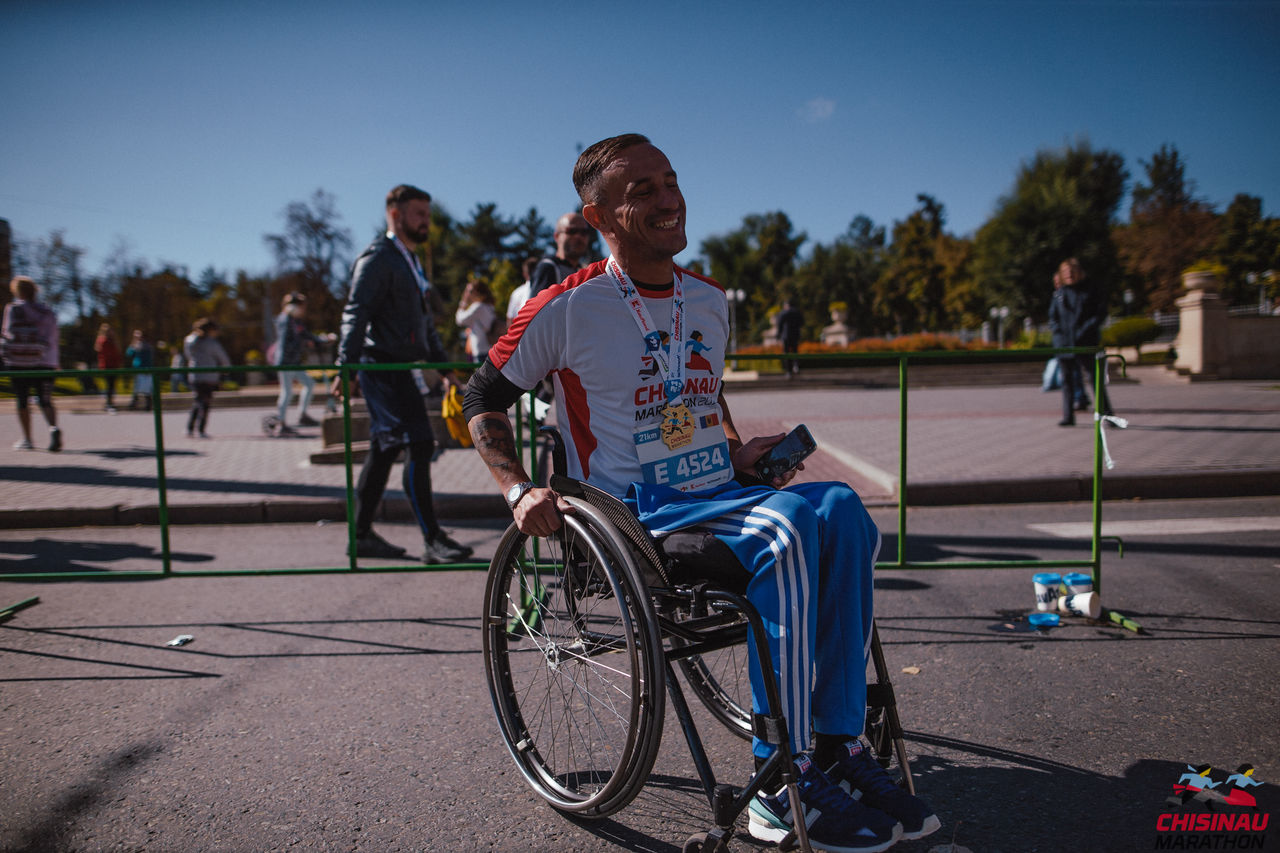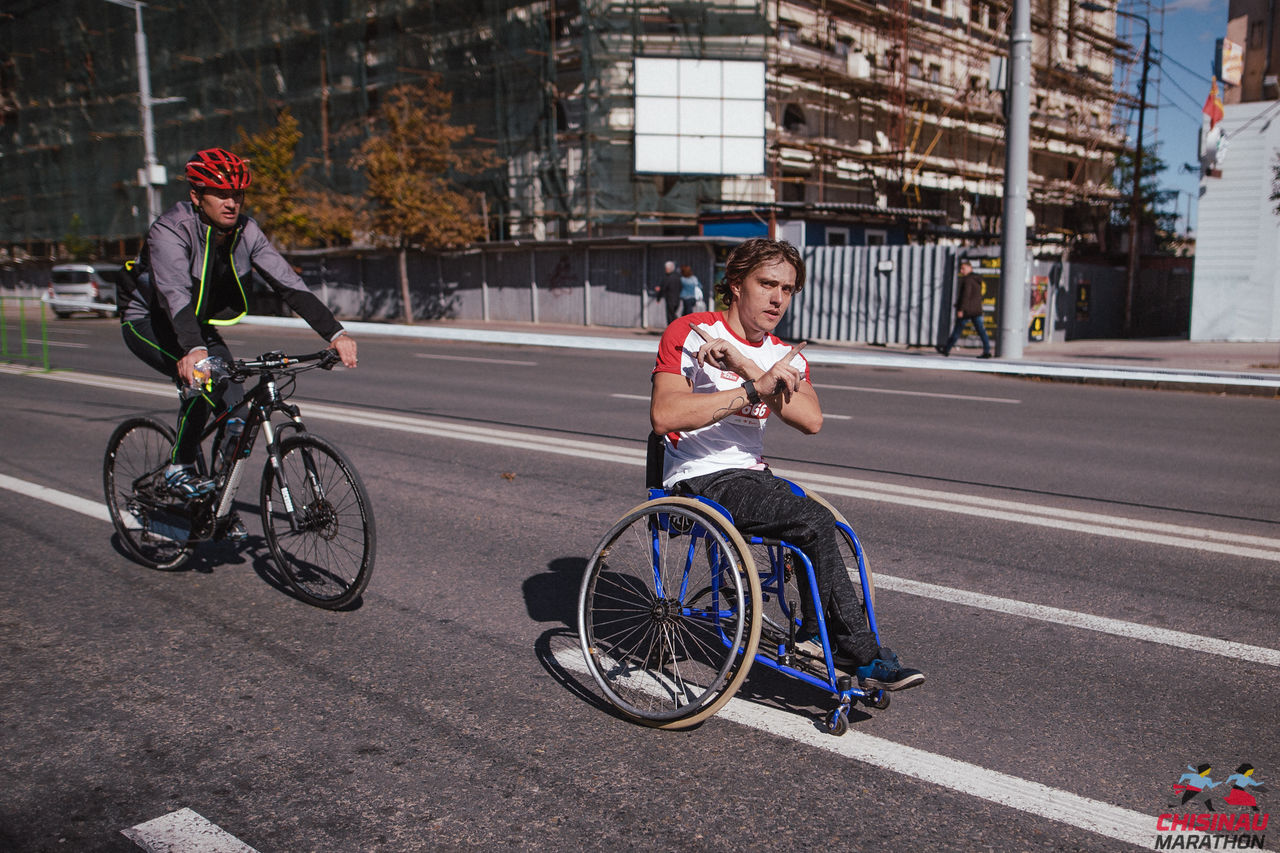 Participation for wheelchair athletes is free of charge. 
To learn more about the "Marathon for All" category, please visit marathon.md.