PUMA is the title partner of the half-marathon as part of Chisinau Marathon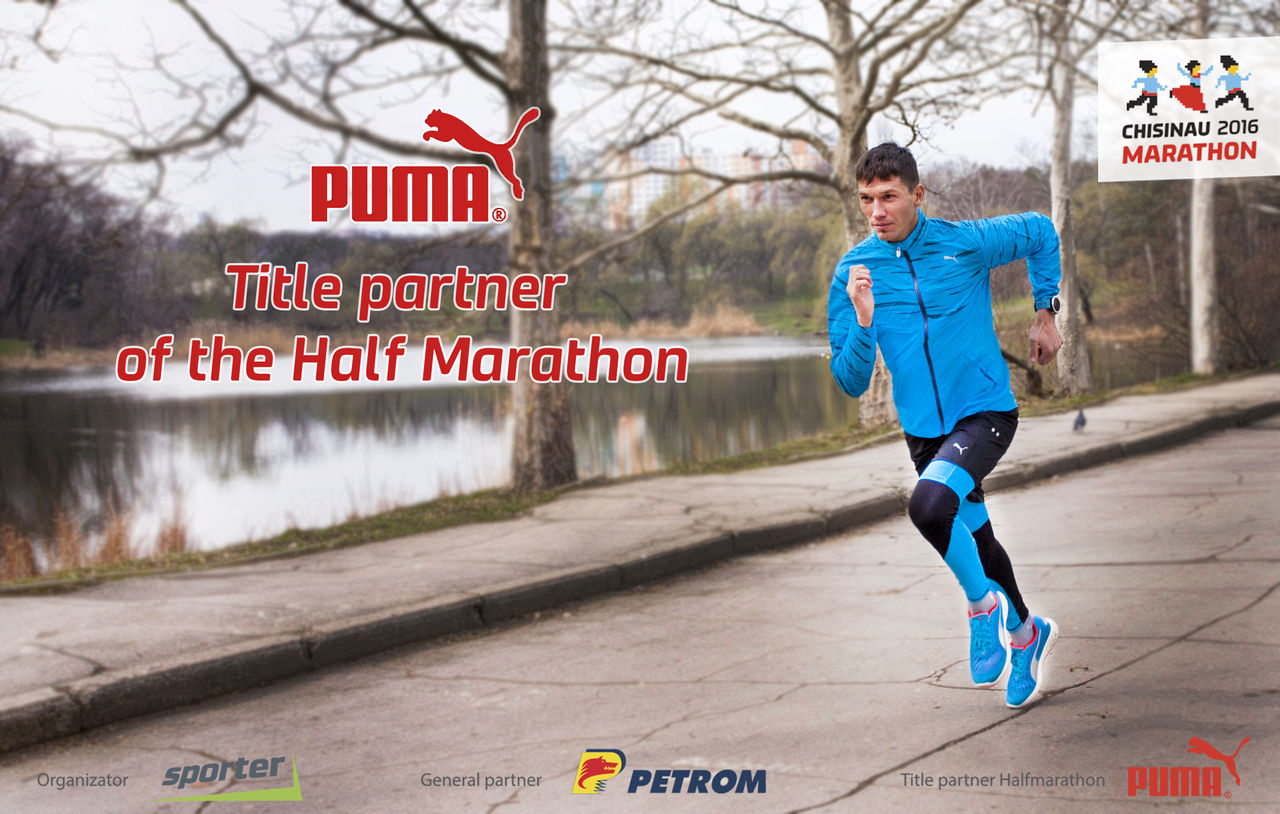 Sports brand PUMA in Moldova became the title partner of the half-marathon distance of International Chisinau Marathon, which will take place on April 17th in the center of Chisinau.
Now the distance of 21 km bears the title –"PUMA HALF-MARATHON!"
All participants of the 21 km distance will get guaranteed gifts from PUMA in their starter packs, and namely, a wristband with PUMA logo, while as the half-marathon winners will receive valuable gifts from the famous sports brand.
After each runner registers and pays for his participation in one of the races in 10, 21 and 42 km, he is guaranteed to receive a one-time 30% discount for the entire "Puma Running Training Fitness" new collection, and will also get a card with a permanent 10% discount in any PUMA sportswear shop in Chisinau.
LEARN MORE ABOUT GETTING A DISCOUNT FROM PUMA
PUMA's mission is to be the fastest sports brand in the world. Due to our endless desire to develop sports, we are #ForeverFaster. Being forever faster is our mantra. Forever faster is more than fast. Forever Faster is more than 65 years of sport products for the fastest athletes.
We live and enjoy the game process. For us, sport is more than winning at all costs. We like healthy competition and the game. It makes us HAPPY.
Follow the latest news on PUMA store on Facebook page.
Please note that every Sunday Sporter conducts long distance running trainings, where the sportswear store PUMA will hold a drawing of gifts that can go to any lucky person, who takes part in the training. The lottery will be held every Sunday at the beginning of training, and will last until April 10, 2016. See details about the lottery here.
Stay tuned for updates in Sporter Run group on Facebook, where we will be informing about the long distance races a few days before the trainings.
We remind you that the second International Chisinau Marathon will be held on April 17, 2016, in the center of Chisinau on a distance of 42 km, 21 km, 10 km and 3 km, organized by the Public organization Sporter.
Online registration is available on the website marathon.md