Marathon participation certificate – original gift for the champion of your life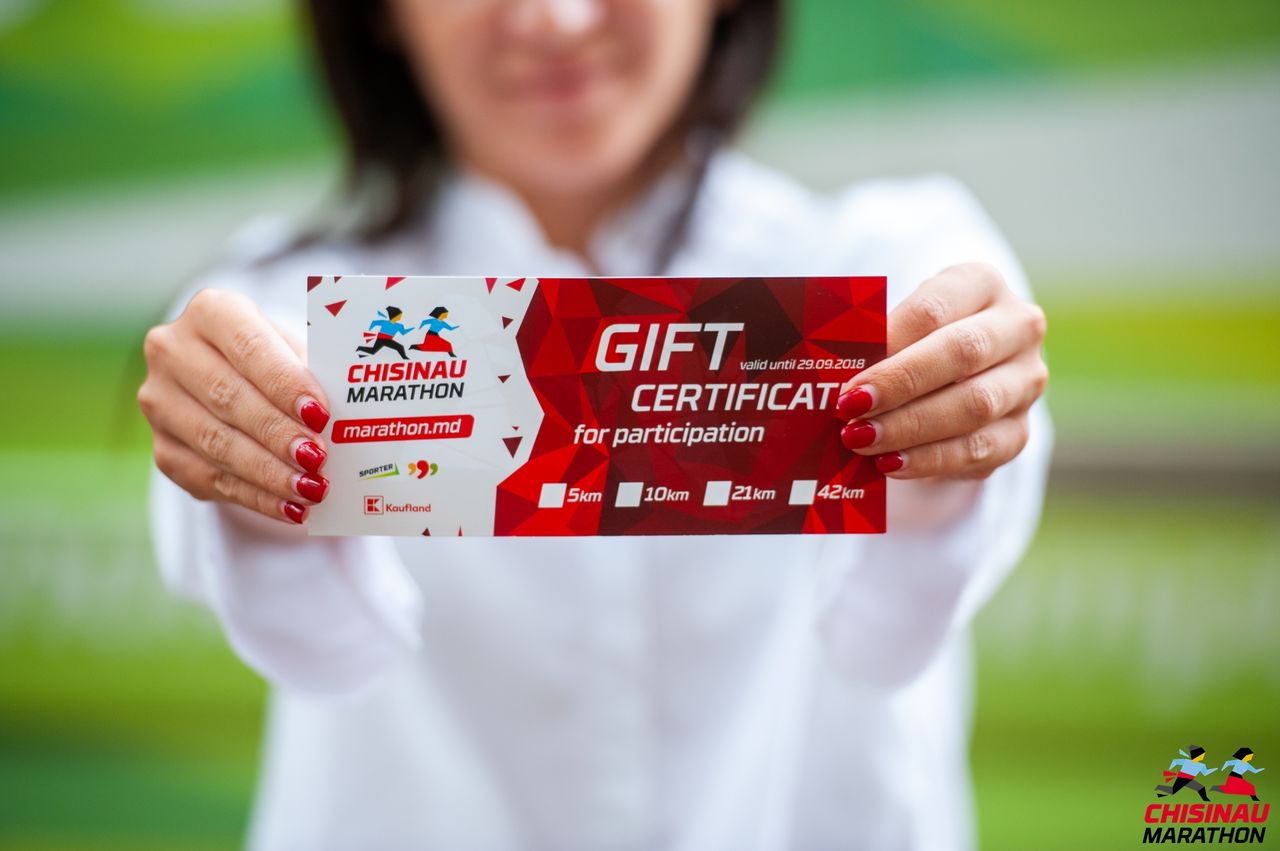 Are you searching for an uncommon gift for your beloved one, but nothing comes to mind? Don't worry, we can suggest you the perfect idea! What about a Marathon participation certificate? Chisinau International Marathon is due on September 30, 2018.
Do you have brothers, sisters, friends or quite energetic parents, ready for new challenges? Make them a surprise – register them for the race!
The cost of the certificate depends on the chosen distance: 42 km, 21 km, 10 km and 5 km.
Gift certificates can be purchased at the Simpals company office, at 5, Ion Neculce str., Chisinau.
For more information, please call: 079996985 - Olga.
As a reminder, you can register for the Chisinau International Marathon 2018 at marathon.md.
Hurry up, limited participation!