Kinesiotaping and massage from the official kinesiotherapist of Chisinau Marathon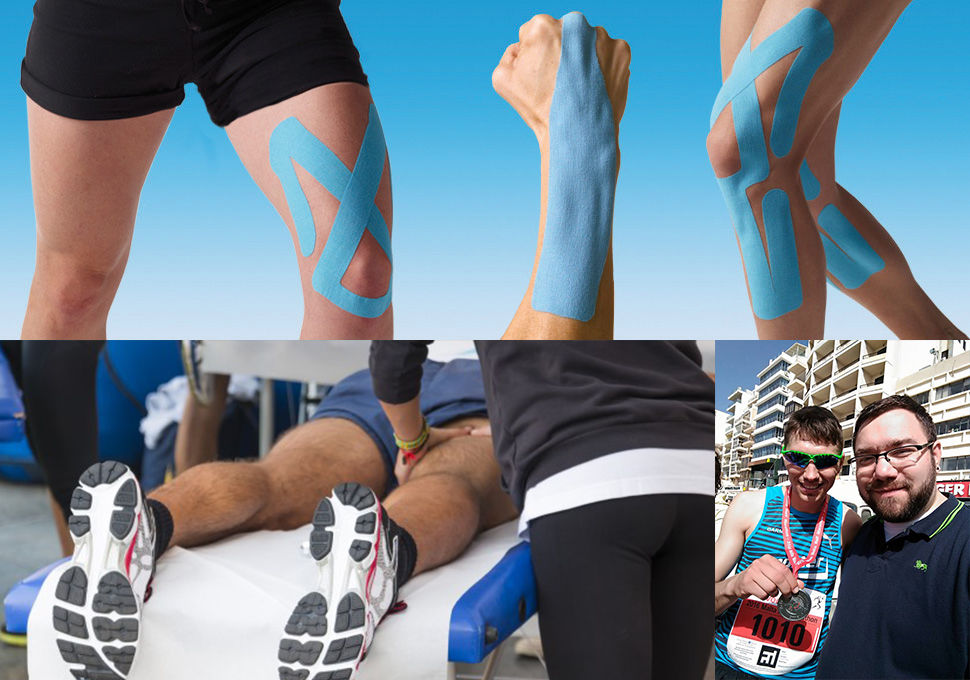 As part of Chisinau Marathon, each runner will be able to use kinesiotherapy services of a professional kinesiotherapist Vladimir Botezatu and his assistants in Sport Expo zone. In the relaxation zone, 3 kinesiotherapists also will be on duty, which will meet finishers. If any of them has cramps or other problems with the muscles, they will get a professional massage. Any athlete may use Kinesio Taping services at an affordable price in the Great National Assembly Square.
What is kinesiotherapy?
KINESIOTHERAPY is defined as the treatment through movement, performed according to the program of medical rehabilitation, aimed at restoring function decline or increase the functional level in various diseases.
The main objectives of kinesiotherapeutic treatment are: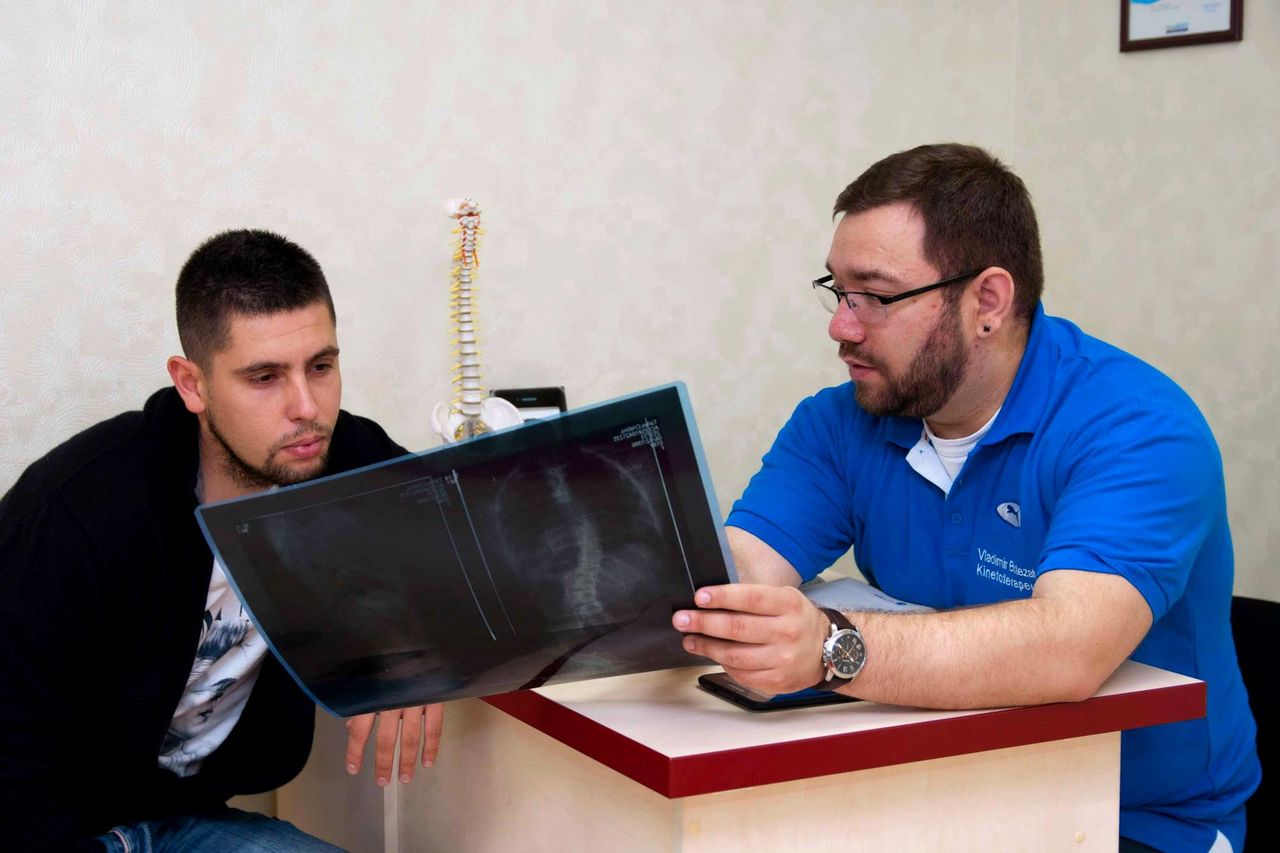 recovery and increase of muscle strength;

increase of endurance and tolerance to physical exercise;

improvement of balance, control and coordination of movements;

formation of the relaxation ability;

correction of posture and body symmetry;

increase of joints mobility;

respiratory re-education;

re-education of sensitivity, etc.
Kinesiotherapist is a specialist, which based on the functional assessment of the patient and the clinical diagnosis, makes up an individual program of physical rehabilitation. Depending on the health problems, the kinesiotherapist will help you to resolve the problem of mobility, strength, endurance, coordination and/or balance problems. First of all, the kinesiotherapist tries to reduce the pain and functional impairment. His further work will be aimed at increasing the mobility, strength and endurance. Kinesiotherapist may also develop a series of guidelines, if you want to reduce the pain, caused by incorrect posture, when you want to engage in some kind of sport, or when you need a program of exercises to practice at home.
About the kinesiotherapist Vladimir Botezatu
doctoral candidate and kinesiotherapist

 

with more than 10 years of experience;

specialist in neurorehabilitation;

founder of Medical Rehabilitation Center "KinetoTerra";

participant of dozens of congresses and international specialization courses, more than 40 television programs in the field of medical rehabilitation;

Accredited Specialist and Instructor in Medical Taping Concept (Kinesio Taping).
University and post-university education: State University of Physical Education and Sports, Specialty – Kinesiotherapy
Job: Chief Kinesiotherapist and founder of the Medical Rehabilitation Center "KinetoTerra", Chisinau, 18 Valya Trandafirilor str.
Kinesiotaping
Kinesio Taping is a treatment method using elastic bands that revolutionized the sports and rehabilitative medicine. This treatment method simplifies the process of natural healing of the body, by supporting and stabilizing the muscles and joints without restricting the amplitude of body motions.

Kinesio Tapes were invented over 30 years ago by the Japanese doctor Kenzo Kase, who wanted to provide his patients with a natural remedy for getting rid of the pain. Kinesio Tapes are hypoallergenic elastic cotton tapes, allowing the skin to breathe and causing no irritation. They are resistant to water and provide continuous 24/7 treatment. They may be worn for a period of 3 to 7 days. They have elasticity similar to human skin (130% -140%), and do not restrict movements – thereby triggering the body's natural process aimed at self-healing. The elasticity of the tape together with the elasticity of the skin creates the effect of "lifting" in the epidermis layer. This effect creates more space in the subcutaneous area, where lie various receptors, blood and lymph vessels.
Kinesio Tapes may be used for patients of all ages in the prevention or treatment of most muscle, joint or lymphatic disorders, like athletes, and patients, who suffer from edema, bruising, muscle contractures, vertebral discopathy, scoliosis, kyphosis, cervical spondylosis, sprains, hemiparesis, epicondylitis, flatfoot, valgus foot, etc. The mode of tapes action is natural and painless. Kinesio Tapes relieve pain and reduce swelling, accelerate the healing of bruises and muscle injuries, and provide the correct posture in cases of low muscle tone.
Today, Kinesio Taping is unanimously recognized by doctors and athletes from around the world as a means for rapid rehabilitation, as well as an effective means for the prevention of accidents.

The advantages of using Kinesio Tapes for a professional or an amateur athlete:
increased stability and support of the joints;

improved blood circulation and lymphatic drainage;

relaxation of tense and tired muscles;

activation of self-healing body process;

no movement restriction;

no discomfort is created and act as the 24/7 treatment;

kinesio tape allows you to continue trainings and participate in the competitions, even in case of minor trauma;

prevents and significantly reduces the number of accidents and sports injuries, etc.
Important!
Correct diagnosis and taping technique plays an important role in Kinesiotherapy, so it is recommended that the assessment of the state and the taping to be made by a professional in the field.
The cost of Kinesio Taping for the participants of the marathon: 100 lei per procedure.
We remind you that the second International Chisinau Marathon will be held on April 17th, 2016, in the center of Chisinau on the distances of 42 km, 21 km, 10 km and 3 km.
Registration is available online marathon.md