In Chișinău will be held the Marathon for All Workshop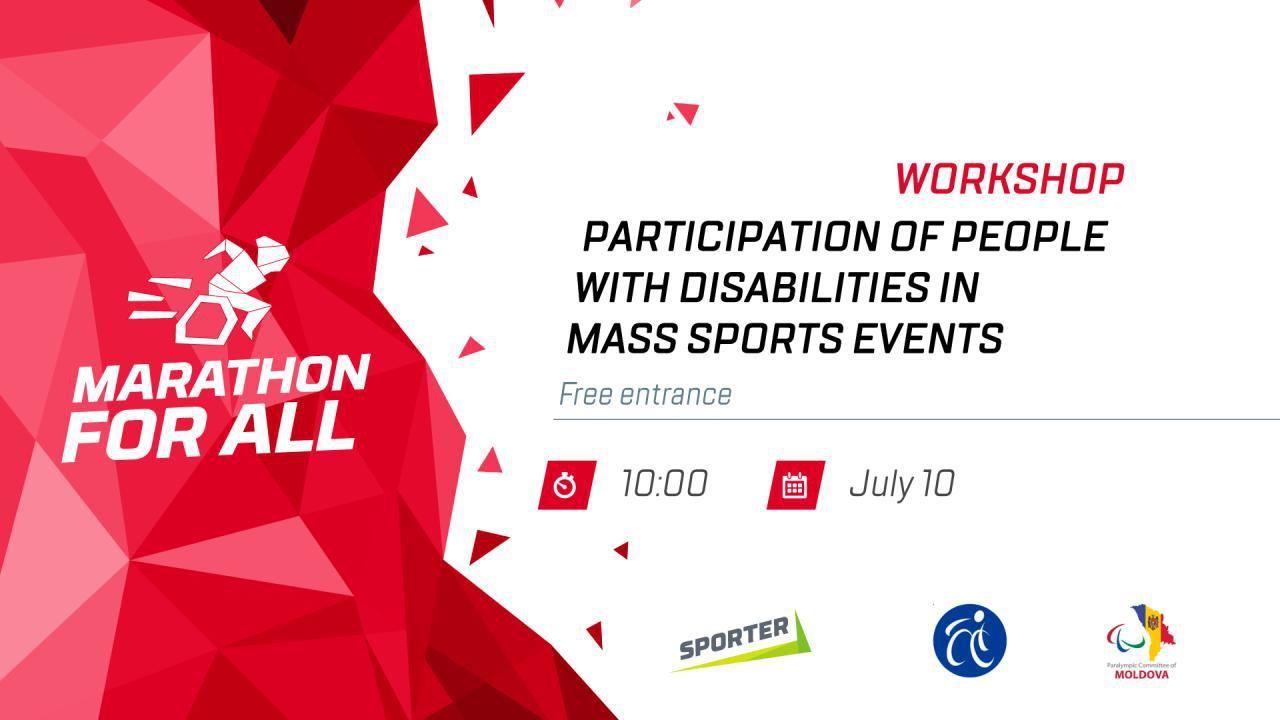 On July 10, the Marathon for All workshop will be held. The purpose of the workshop is discussing issues related to participation of persons with disabilities in Chisinau Marathon and promotion of sports among persons with disabilities in Moldova.
Speakers from Moldova and the UK will speak at the Marathon for All workshop. Oliver Buncombe, Sports Development Officer at WheelPower organization, will present a report on inclusive sports in the UK. Ilie Stefirta, Moldovan wheelchair sportsman, marathon runner, will refer to his sports career as a person with disabilities.             
Workshop program:
10.00 - Registration
10:30 – Speech of Oliver Buncombe "Introduction to Inclusive Sports in the UK"

11:00 – Speech of Jane Ebel "How to organize an event for people with disabilities"

11:15 – Speech of Serghei Legheida, representative of the public sports organization Sporter
11:30 - Questions and answers
12:00 – Speech of Ilie Stefirta "My career as an athlete"

12:30 - Questions and answers

13:00 – Lunch break
 (Room No 1) Oliver Buncombe
15:00 - How to train before the race

16:00 - Wheelchair and clinical equipment 
(Room No 2)
15:00 – Hand language

15:30 - How to train before the race
16:00 - Questions and answers
17:00 – Tea and workshop closing
In order to participate in the Marathon for All workshop, please register in advance on Sporter.md website. In case you experience difficulties in registering, please call: +37379996942.

REGISTRATION