Hippocrates at Chisinau International Marathon means "Care is always there!"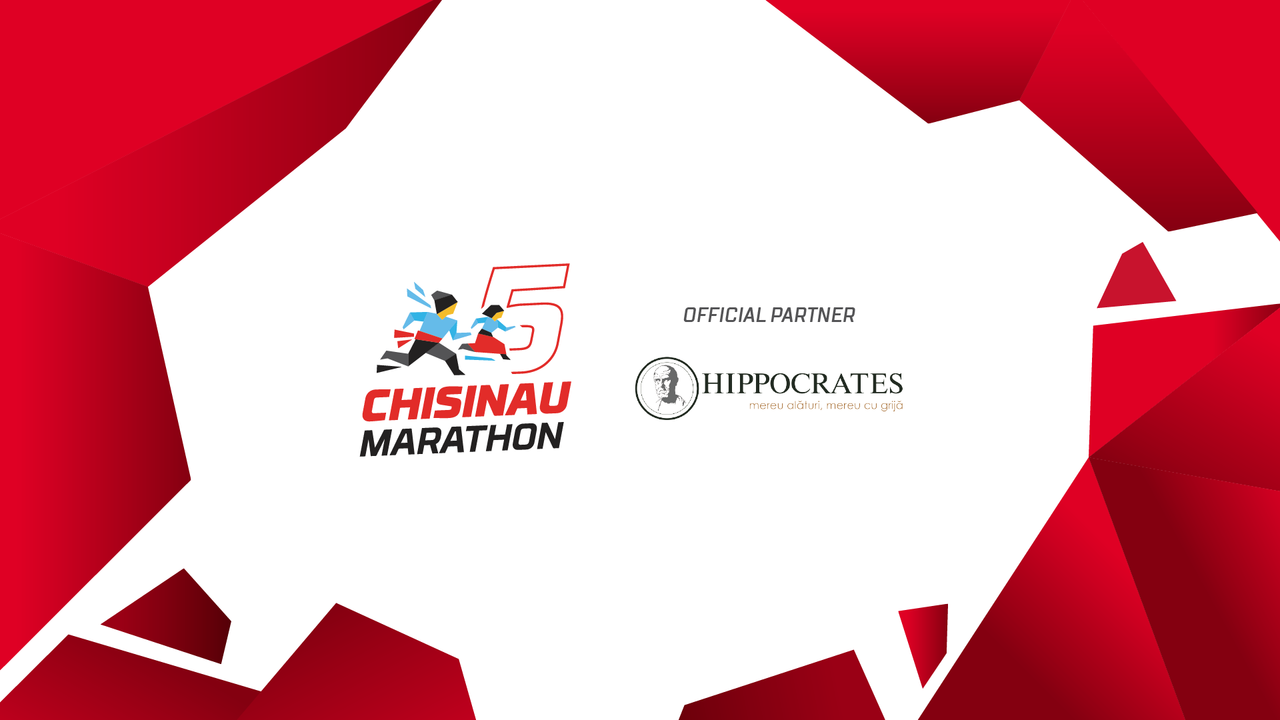 On September 29, the fifth Chisinau International Marathon will start in the Great National Assembly Square. The network of pharmacies Hippocrates has become an official partner of this event in order to support the participants of this tough race and to help them make it to the finish line.
Hippocrates - care is always there!
The network of pharmacies Hippocrates promotes and encourages the healthy lifestyle among Moldova citizens. At present, the network has over 140 branches on the territory of the Republic of Moldova, and continues to grow rapidly.
This year, Hippocrates celebrates the 15th anniversary. 15 years of care for the most valuable: our health!
Anyone will have the possibility to come to the Hippocrates branded tent, located on the territory of the start zone of the Chisinau International Marathon, where free of charge tastings and gift drawings will be organized.
People (adults and children) will have the opportunity to do the following things in the Hippocrates tent:
use the first aid kit;

taste isotonic drinks, cramps prevention products and vitamins for runners;

measure blood pressure, weigh themselves and calculate body mass index;

take a memo photo with Hippocrates;

receive Gerovital healing cream as a gift.
Don't forget to come to the Hippocrates tent to receive a useful gift and recharge your "batteries" with positive energy!
As a reminder, Chisinau International Marathon is the largest running event in Moldova, which annually gathers thousands of both local and foreign athletes.The 1.5 km entertaining running race - Fun Run, and children's race - Kids Run Day, will be organised as part of this marathon.
To register for participation, click here.
To learn more about this event, please visit the official website marathon.md.