GSS-SECURITATE is your security at Chisinau Marathon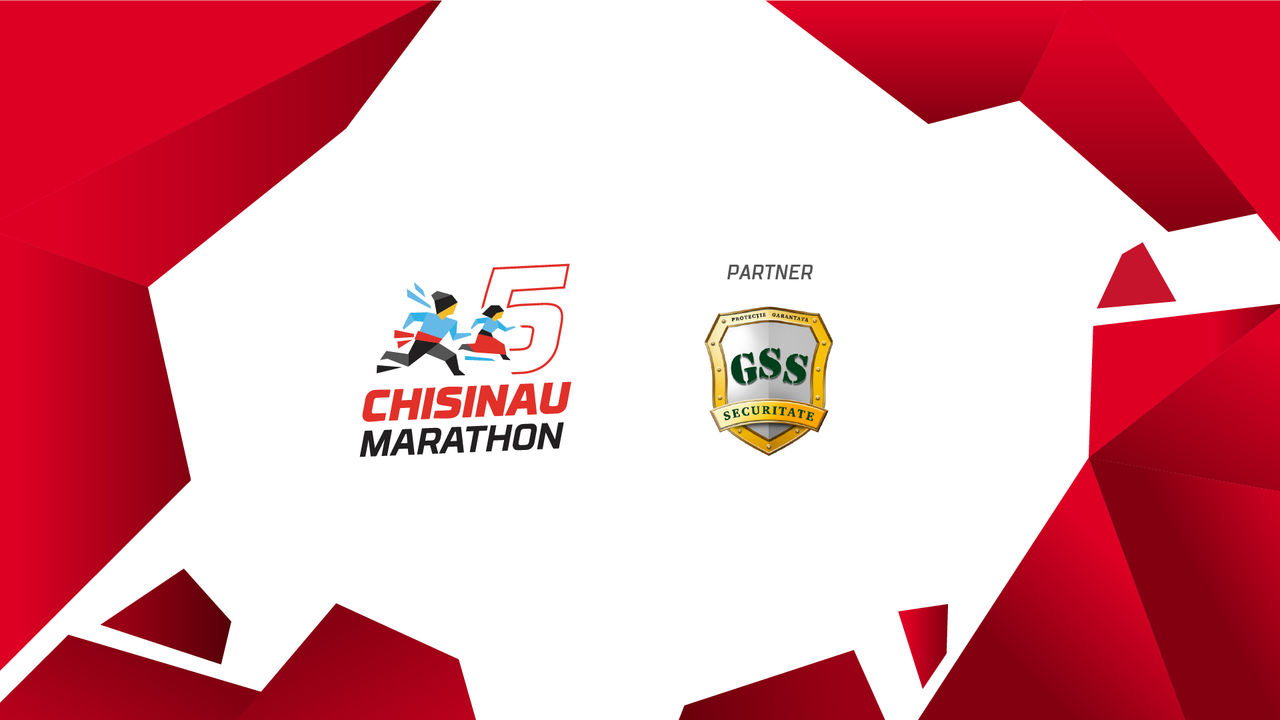 The Private Security Company, "GSS-SECURITATE" SRL became a partner of the fifth Chisinau International Marathon, which will be held on September 29 in the Great National Assembly Square.
GSS-SECURITATE team is formed of professionals with wide experience in implementing complex organizational tasks. They will ensure participants' safety, order in the SportExpo zone and security on the race territory during the Chisinau International Marathon.
GSS-SECURITATE has a stable development strategy and a clear vision of the market and customers. A wide range of services allows to fully meet the needs of people, and plan long-term and mutually beneficial contracts. Employees' high-level competence and qualification creates strong relations with partners, and thus increases business reliability.
GSS-SECURITATE is a team of like-minded people
GSS-SECURITATE staff combines traditional and innovative approaches to security activities. A team of like-minded people was formed based on the experience and the fundamental traditions of security specialists and employees of law enforcement agencies and departments. To succeed in any set tasks, the company works, learns and develops in order to become the best team.
GSS-SECURITATE is always up-to-date
Exploring market demands, and at the same time, developing in a highly competitive environment, GSS-SECURITATE has set a strategic goal - to always be one step ahead. Only high-quality and modern equipment is used in the working process, as well as company's own know-hows.
GSS-SECURITATE means care for each customer
The provision of quality services, mutually beneficial cooperation and the satisfaction of requests are the basic working principles underlying our  relations with customers. We always immerse in the essence of the problem; we study it in detail and simulate a situation. The care for every client is the quality label of our security company.
GSS-SECURITATE is a landmark
Proper provision of services, well-coordinated and confident work, and many more, are the result of over 10 years of experience. The company gives a personal example of how to work, how to make new customers based on loyal customers' recommendation. The GSS-SECURITATE team knows that it represents a landmark for other security companies, and this makes it even more responsible and attentive during their duty performance.
GSS-SECURITATE is the future
The main goal of GSS-SECURITATE is to provide quality services and to ensure professional security in different conditions. To achieve this, we make maximum effort and we set targets that we successfully reach. These and other aspects make GSS-SECURITATE one of the leading providers of security services.
GSS-SECURITATE believes that perfection is the key to a successful business. In modern business, many company executives want to be absolutely confident not only in their personal safety, but also in the reliability of partners and their staff. Currently, only highly qualified professionals, able to quickly react to emerging internal and external threats, are in demand on the security services market. All this allows to significantly minimize the costs and helps focus the efforts on business. GSS-SECURITATE is the agency that takes full responsibility for the quality of the provided security services. Trust, honesty, impeccability, professionalism, responsibility - these are the tenets that guide the GSS-SECURITATE, protecting the interests of its clients from all kinds of unlawful attacks in the most extreme situations.
At GSS-SECURITATE we value our reputation and strictly follow contractual obligations at all stages of work. Thereby, we focus on establishing long-term partnerships and we are guided by the principles of honesty and decency.
GSS-SECURITATE - THE GUARANTEE OF YOUR SECURITY!
You can find out more about GSS-SECURITATE at the www.gss.md website.
As a reminder, the fifth Chisinau International Marathon will be held on 29 September 2019. On Saturday, 28 September, as part of Chisinau Marathon, a race for the young athletes, KIDS RUN DAY by Naturalis, will also be organized. People who do not wish to compete may participate in the entertaining family race, Fun Run by Iute Credit, and run 1.5 km on the main streets of Chisinau.
To register and learn more about this event, please visit the official website marathon.md.