Combine the 5 km race with a balanced diet from Herbalife Nutrition
Active and healthy lifestyle involves not only doing sports, but also a balanced diet. That is why, Herbalife Nutrition company decided to support the mission of the Chisinau International Marathon and became the title partner for the 5-km distance.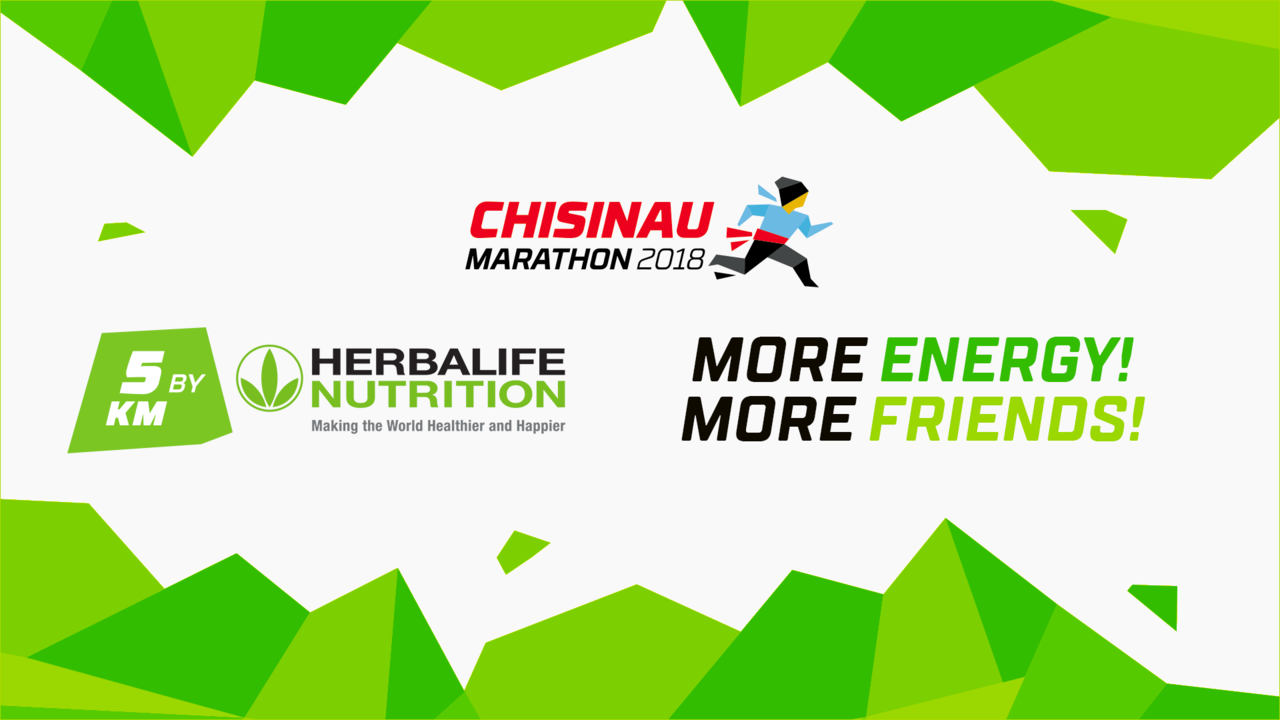 Herbalife Nutrition is an international company operating in the healthy food industry, striving to make people healthier and happier. Since its foundation in 1980, the company has been changing people's lives with exceptional nutritional products and programs. Together with Herbalife Nutrition independent distributors, the company is committed to providing solutions to global problems of unhealthy nutrition and obesity, an aging population, explosive rise in public healthcare costs, and the growing number of entrepreneurs of all ages.
Herbalife Nutrition offers high-quality products backed by scientific research, most of which are manufactured in company-operated facilities. In addition, Herbalife Nutrition provides one-on-one coaching with independent distributors, and a supportive community approach that inspires customers to adopt a healthier, more active lifestyle.
Specific Herbalife products fall into the following categories: nutrition, weight control, energy and fitness, personal care. These products are available exclusively through Herbalife Nutrition independent distributor network in more than 90 countries.
Through its corporate social responsibility efforts, Herbalife Nutrition supports the Herbalife Nutrition Foundation (HNF) and Casa Herbalife programs to help bring good nutrition to children in need. Herbalife Nutrition is also proud to sponsor more than 190 world-class athletes, teams and events around the globe, including Cristiano Ronaldo, the LA Galaxy, and numerous Olympic teams.
Herbalife Nutrition has over 8,000 employees worldwide, and its shares are traded on the New York Stock Exchange (NYSE: HLF) with net sales of approximately $4.4 billion in 2017. To learn more, please visit www.Herbalife.com or www.IAmHerbalife.com
If you are a beginner runner, you can register for for the 5 km Race by Herbalife Nutrition in the framework of the Chisinau International Marathon. Be part of the most important sporting event in Moldova!
This year, on September 30, the Chisinau International Marathon will be held for the fourth time. The start will be given in the Great National Assembly Square. For additional information and for registration, please visit: https://marathon.md/ro/Register.