Chisinau International Marathon: green light to the "teamwork"!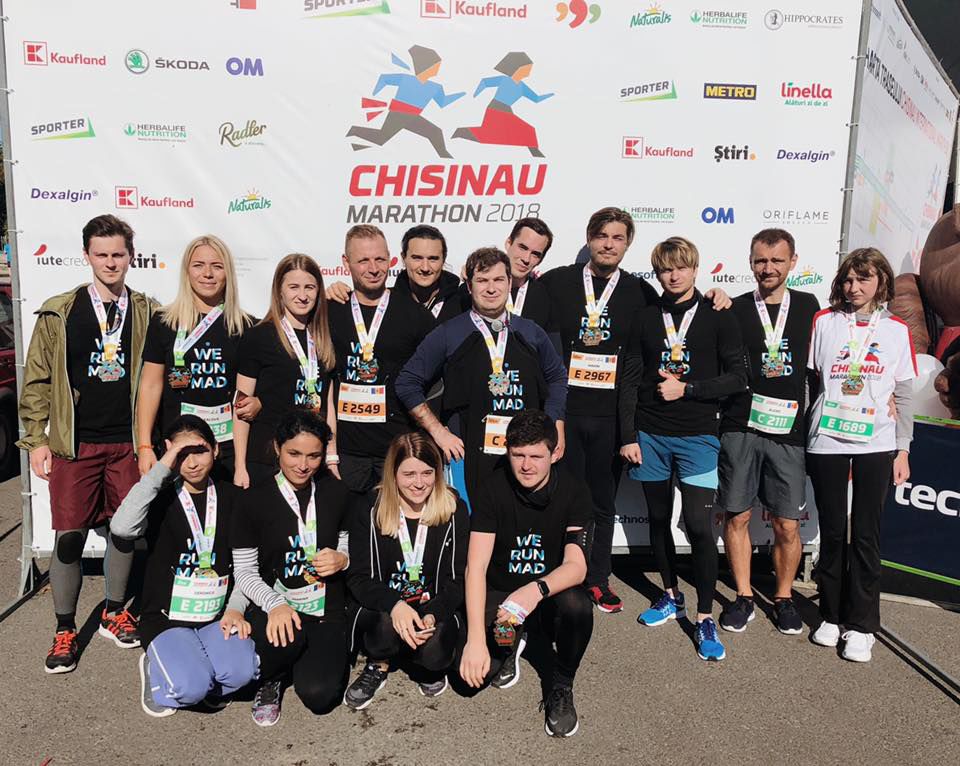 The road to the heights of success has many secrets, however, there is a well-known thing: everything can be accomplished through work and dedication. In order that work would go on the wheels, there is a need for a team in which harmony, friendship and understanding reign. Of course, competition, if constructive, motivates us, pulls us out of our comfort zone and makes us more productive at our workplace. However, before the employees become competitive, it is good that they become friends first, get to know and understand each other! The Chisinau International Marathon 2018 was a very good opportunity to strengthen relations between employees - some teams did not lose the chance to get to know and to support each other. Moreover, they had loads of fun together!
Below, there is a list of courageous people who, side by side, competed on September 30th, in the Chisinau International Marathon:
Kaufland

The Da Vinci High School 
Motivation Romania Foundation
RVC
Invito 
Swiss Cooperation in Moldova
U-Report Moldova
Championika Moldova
PRofile agency

LeeCooper

Tacit Knowledge Moldova

Comsales Grup

Moldavian Orienteering Federation

BCR Chișinău

Adm In Moldova

Traumeel S

Hospices of Hope Moldova

VideoSecurity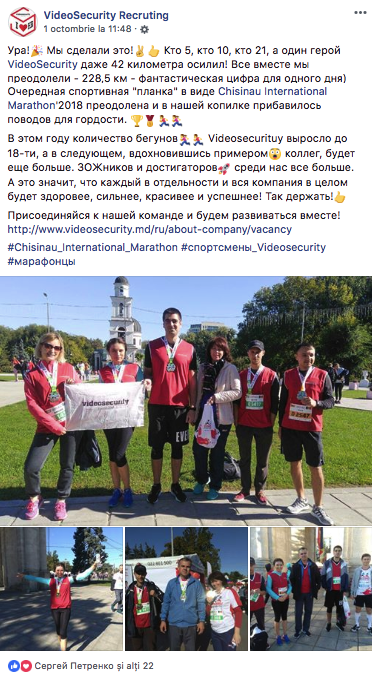 Solomon Construct

Ellation Moldova

Hippocrates
Orange Moldova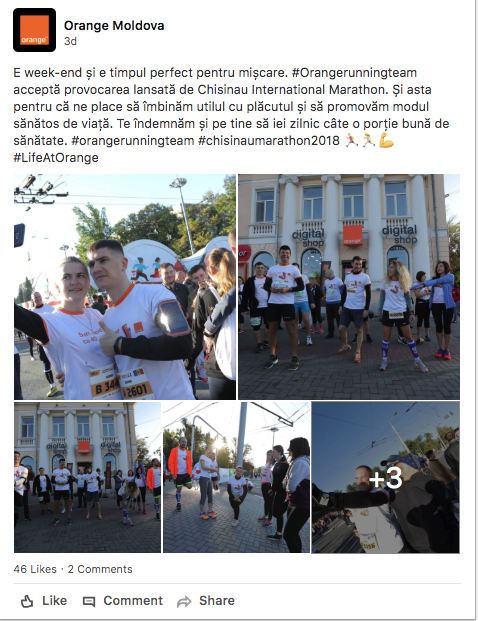 Energy Fitness
Chisinau International Marathon is the largest sporting event in the Republic of Moldova. It was first conducted in 2015. Over the years, the sporting competition has become a nationwide holiday that gathers thousands of people in the Great National Assembly Square. In addition to testing their abilities and gaining performance, people socialize, relax and have fun together.