Check your Chisinau Marathon participant status on Sporter.md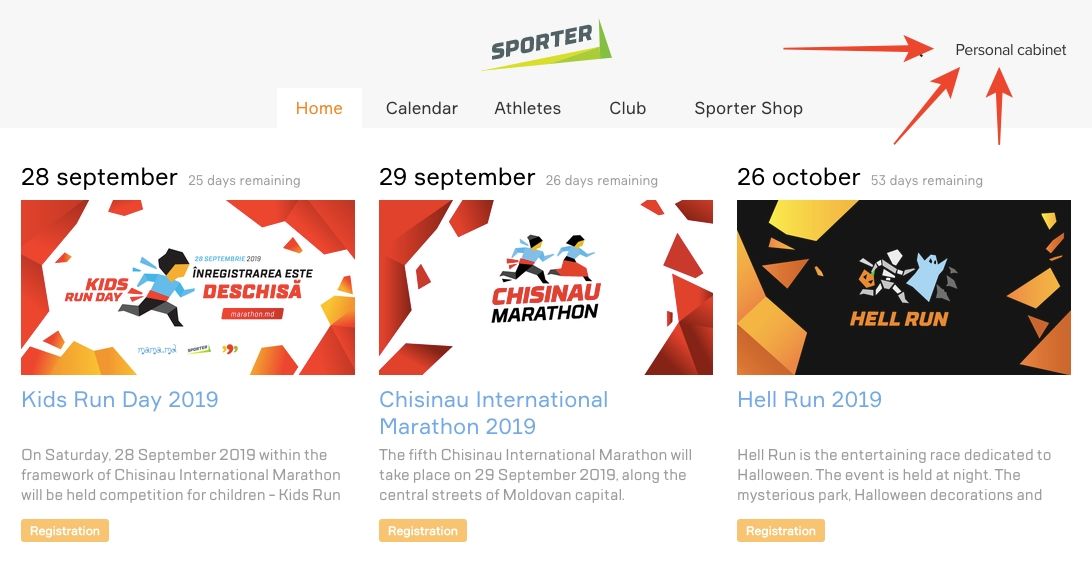 Athletes who will participate in the Chisinau International Marathon on 29 September can check their registration status in their personal cabinet on the Sporter.md website.
To make sure that the registration was successful, you need to go to "My Account" section located in the upper right corner of the site. Here, runners can learn their participation number, download and fill out the declaration of responsibility in advance, which is necessary upon receipt of the starter package.
By the way, in your personal account you can check your registration status not for Chisinau International Marathon alone, but also for other Sporter events.
Please note that editing participant information in your account is no longer available! This means that once you have registered, you can no longer change your distance or transfer the slot you purchased to another participant.