Marathon for All
29 September, 2019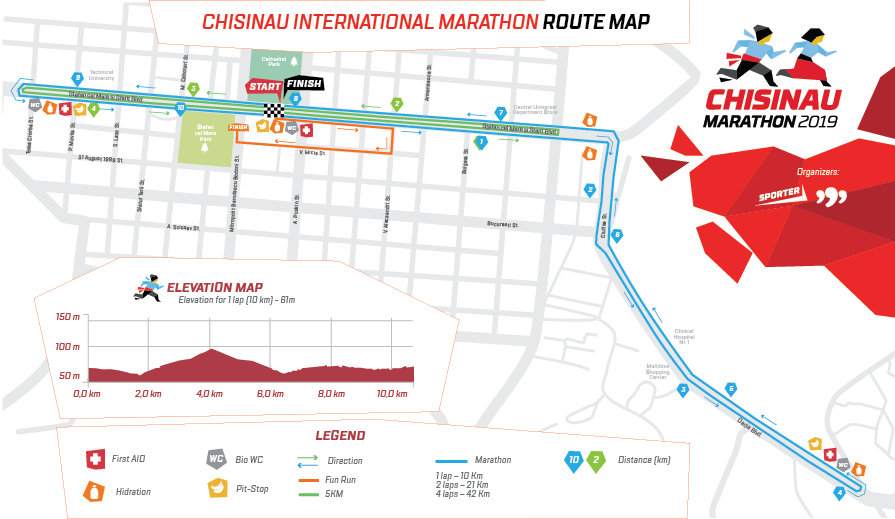 For the second time in Moldova, in the framework of Chisinau International Marathon, a special category "Marathon for All" has been set for wheelchair athletes. During the creation of the marathon course and approval of the race route, all necessary conditions for this category of athletes were considered.
---
Distances:
- On the distance of 1.5 km, wheelchair sportsmen will have the opportunity to participate independently or accompanied by a pusher volunteer (if the participant needs additional help).
- On the distances of 10 km, 21 km and 42 km, wheelchair sportsmen will have the chance to benefit from partial assistance of a pusher volunteer or compete independently.
Start of the race - 8:55.
Сut-off distance: 6:00:00 hours
---
Registration for wheelchair users is free of charge.
The starter package includes:
- A branded backpack
- A T-shirt with the symbols of Chisinau marathon
- A participant number with built-in electronic chip
- A newsletter
---
The starter packages will be issued on September 27 and 28, in the Expo zone (the Great National Assembly Square).
Contacts:
+373 79 09 90 00 – Tatiana Valachi
+373 79 99 69 53 – Alexandra Brinzari